Our beautiful summer is coming to a close and every staff member at Georgetown is ready to get the year started!  As I have mentioned in parent emails, Mr. Rob and his custodial team have done a phenomenal job cleaning up the building and grounds so that we look at new as we were when the building opened in 2006.  I really can't say enough about Mr. Rob and his attention to detail along with his huge heart for our school.  It's because of him that our building looks so beautiful.
Teachers have been incredibly busy these past two weeks. They have been wrapping up graduate studies, attending professional development and preparing their classrooms.  Our building has been like a buzzing with new school year energy night and day.
We are welcoming some new members to our school team.  This past summer, some of our past teachers
made changes to their career by either taking a leave of absence or changing grades/positions.  This allowed for new teachers in new positions … and it has been very exciting to build our school family.   All staff members featured in staff slide show above.  Take a peak to see if you can find new and familiar faces.
Our school theme this year is "You can…COUNT ON ME!"   As we focus on our school mission (SOAR to BE NICE, WORK HARD, LEARN WELL),  we will show them that they can count on us to be fair and keep a safe, calm learning environment.  SOAR stands for:  Be Safe, Own It, Act Responsibly and Be Respectful. We want them to show us that we can count on them to own their choices, walk safely in the hallways, play nice on the playground, be respectful in the classroom, on the bus, etc. Throughout the school year, we will share with you the expectations that we introduce for SOAR.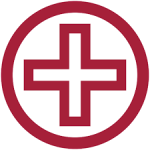 Remember…if your child needs to have medications kept at school, fill out the forms found in this area and drop the meds off at school — once they are signed by the doctor.  If your child has a food allergy, asthma or other major health issue, let us know!  We want to keep all children safe at school.
If you get to school and find out that someone in your child's classroom has a food allergy, please practice compassion and empathy.  This will require careful attention to the snacks you send to school- and non-food bday treats.
OPEN HOUSE REMINDERS:
Kindergarten:  August 20 from 6:30-7:30
Grades 1-5: August 21 from 6:30-7:30
Please remember to bring a $1.00 per child donation for popcorn money to the open house. The
Parent Club provides popcorn to all students (600+) on the early release Friday each month. Your donations make this possible!
To find out more about Parent Club … visit the tab above!
Enjoy the remainder of your weekend!
Mrs. Reagan….who can't wait to get this year started!