News From the Office…
We are right back into the swing of things and the kids are doing great! We practiced a few of our emergency drills this week and they did amazing with them as well!
Parents just a reminder that if you have to change how your child is getting home, please send a dated note to the teacher. Remember, we cannot change busses or ride a different bus home with a friend. That is a CRAZY part of the day for teachers and it is super helpful to have that note as a reminder!! Also keeping it as consistent as possible is helpful to not only the teachers , but the kids as well.
If you know your child is not going to be attending school for a day, please let the office know for attendance. You can also leave a voicemail if you call while we are not here. If you prefer email, our email addresses are mjeltem@hpseagles.net and ahoekst2@hpseagles.net. Please let us know the symptoms of an illness as we have to do a report to the health department every week. Thanks for your help with this!! It cuts down on interruptions into the classroom and we greatly appreciate it!
We have been going through paperwork that we may still need for your child.  If any forms come home with your student or you have received an email, please fill them out and return them to school as soon as you can.  Thanks and have a great weekend!!!
Next Early Release…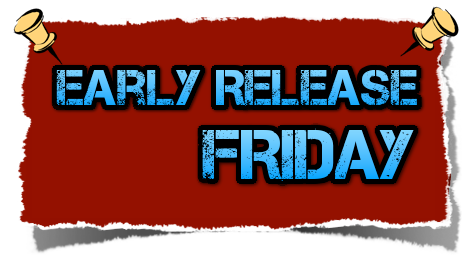 Just a reminder of the next early release Friday! We will be dismissing at 12:15 on Sept. 20. If your child is a car rider, please be at school between 12:10 and 12:15 for pick up.  Food Service will be offering a sack lunch on early release days. Children can order a lunch with their teacher in the morning and will have them to take to their destination.  The cost will be $2.50.  Free and reduced benefits will also apply.
School Pictures…
MARK THE DATE ON YOUR CALENDARS!!! SCHOOL PICTURES WILL BE ON SEPTEMBER 26!! Order forms will come home next week!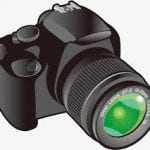 PTC News…
Our BIG and ONLY school fundraiser is schedule for Friday, 9/27/19.  We will be holding an all school GO EAGLES Walk•A•Thon —  a day for everyone to wear blue & gold — and also the same day as our Homecoming Football Game.
The money raised for our Walk•A•Thon funds all events for the year:  Parent/Child Programs, On Line Learning Platforms (RAZ KIDS), equipment for Art, Music, PE, STEAM Studio, books for classrooms and the library, playground equipment, etc.
Schedule for Friday, September 27 is as follows:
9:45 a.m. – 10:30 a.m.: K, 1st, 2nd Graders Walk
1st and 2nd Grade 10:45 a.m. – 11:30 a.m.: 3rd, 4th, 5th Graders Walk
Walkathon ends at 11:30.
What are the prizes?
●  TOP EARNING WINNERS from EACH GRADE: Lunch and dessert with MRS. REAGAN
●  Top WINNING CLASSROOM: Limo Ride AND Lunch at Pizza Ranch.
●  EVERY PARTICIPANT who raises $30 or more will receive a one of kind Eagle Tshirt!
●  EVERY PARTICIPANT will be entered into drawings to win raffle prizes such as an electric Razor scooter, Target gift cards and gift certificates to Hudsonville Lanes, Holland Aquatic Center, Celebration Cinema, Craig's Cruisers, Rebounderz and Eagle Athletic passes.
Important Dates:
September 27th: Georgetown Elementary Walkathon
September 30th: Completed donation forms and money due back to school
Early October: Results announced and prizes award
Any questions or if you can help the day of the event please contact Audrey Straub at 616-644-5318 or audreystraub@gmail.com.
Every child who raises $30 or more will receive an EAGLE's T-Shirt.  Please watch your child's backpack for the Walk•A•Thon paperwork – including the t-shirt order form.  These are also linked below.
•9/19 – First PTC meeting! Mark this on your calendars and come hear what is happening at Georgetown!! It will be held in the library starting at 6:30!! We would love to see all of you there!!
•9/20 – First Popcorn Friday
PE News…
Turkey Trot Time! Note Date Change! It will now be on Oct 29
When school begins, it is time to start thinking about the annual Turkey Trot Race.   The race will be October 29 this year.   We are currently looking for Turkey Trot Sponsors for 2019.  Do you own your business, or work for someone who likes to be involved in the community?  Then become a Turkey Trot Sponsor and help support our Hudsonville Elementary Schools.   To find out more about how to become a sponsor, please email Mrs. Nienhuis and Mrs. VanKoevering.
Community News…
•Free Girls Lacrosse Clinic
The purpose of this clinic is to introduce girls to the exciting sport of lacrosse. At this clinic.lead by our HHS Girls Varsity Lacrosse Coach and players, basic skills will be taught as well as rules of the game. Again the cost is FREE!
Location: Riley Street Middle School
Date/Time: Saturday, September 14 from 1:00-3:00
Please bring a water bottle and a mouthguard. Stick and goggles recommended, but not required as we will have extra if needed.
For more information, email HudsonGirlsYouthLAX@gmail.com or text 616-890-7976
Mobile Food Distribution
Hager Park Church
Saturday, October 12, 2019
10:00 am to NoonHager Park Church is partnering with Feeding America West Michigan to provide a Mobile Food
Distribution. The food distribution will take place at Hager Park Church's parking lot, located at 2635 Bauer Road in Jenison. Sign-in is required, although the food is FREE to anyone that needs it. There will be a large assortment of food, consisting of fresh seasonal produce and other high-quality grocery items.
•Baton Twirling Classes
Times: Ages 4-7, 6:15-7:00 p.m. 

Ages 8-18, 7:00-7:45 p.m.
Registration
: On 
September 25th a
t the first class
Location: Georgetown United Methodist Church Gymnasium

, 2766 Baldwin Street, Jenison
Cost: $8/week to be paid at each class.  

$7 registration fee to be paid at first class.  
Batons will be available for purchase at class for $26.  Payment plans

 available.
Trophies, medals, and ribbons available to earn!  Students will have an opportunity to show off their skills at a competition in December, and also can march in the Grand Rapids Santa Parade, which is on TV.  Questions?  Call 

(616) 460-1747

, email athleticsens@aol.com, or visit us on our website at www.athleticsensations.com
•Nurtured Heart Approach Parenting Workshop
Transforming the Intense Child & Building Inner Wealth
September 24-October 29
Tuesday evenings from 5:30 pm to 7:30 pm
South Elementary 4900 40th Ave
$75 includes a book
•Septemberfest Craft Show
Mark your calendars because Septemberfest is right around the corner. Come out and support Hudsonville Christian School at the annual arts and crafts show on September 21st from 9 am to 3 pm at the Hudsonville Fairgrounds. This will be your one-stop-shop! Come and get your doughnuts in the morning in one of the barns, from Post Family Farms, and shop our 170+ vendors in all five barns along with Farmer's market items outside, and get lunch at the Hudsonville Christian booth and/or HC Concessions. Tickets are $2 with kids 12 and under FREE. Strollers are welcome. Parking is FREE. Please help us spread the word by finding us on Facebook, liking it, and sharing us with your friends. Search Septemberfest Arts and Craft Show on Facebook. We can not wait to see you all there!
•Heritage Christian School Children's Clothing and Toy Sale
is Saturday, September 28 from 9:00 AM-Noon! We will be selling infant to teen fall/winter clothes, athletic wear, winter coats, snow pants, sports equipment, toys, books, games, puzzles, baby equipment, maternity clothes, shoes, snow boots and more!! We will again be selling delicious home-made baked goods! 6340 Autumn Dr. Hudsonville. Hope to see you there! We will be accepting cash, check, and credit card.
Community Ed…
There are many new activities for your child to check out!
• You can click here to go to the community education page on the Hudsonville Public School website.
Upcoming Events