Blog Bits 9/27/2019
News From the Office…
Picture day is done and went very well. If your child was sick and missed picture day, we have make up day on Tuesday, Oct 29.  If your child was absent, simply send in the picture form with your child on retake day. If you wish to order online, you can go to geskusphoto.com/fallorders and use code 264BFISDGVNHA
We had visitors from the high school today and they had a lot of fun with the kids! Tonight is the homecoming game and the high school students put on a little pep rally for Georgetown. Have fun at the game if you are going! Note the time change to start now at 5:00. Go Eagles and have a great weekend!
Next Early Release…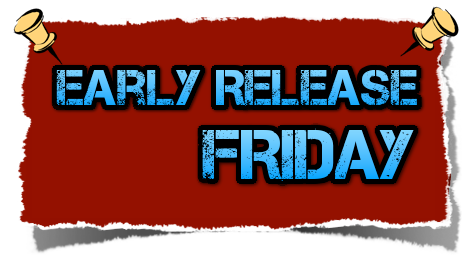 Our next early release is on October 18. We will be dismissing at 12:15 on Oct 18. If your child is a car rider, please be at school between 12:10 and 12:15 for pick up.  Food Service will be offering a sack lunch on early release days. Children can order a lunch with their teacher in the morning and will have them to take to their destination.  The cost will be $2.25.  Free and reduced benefits will also apply.
PTC News…
Oct. 7 – Culver's Night! More info will be coming home soon, but put this on your calendar!
Oct. 10 – Jet's Pizza Night
Oct. 18 – Popcorn Friday
PE News…
WHAT: TURKEY TROT –click for link $6.00 Registration = T-SHIRT!
Race Location:  EAGLE STADIUM on Baldwin Middle School Campus
Date:

October 29, 2019
Arrival:  4:30 pm
Race Time:  5:00 pm
Race Information:  The Turkey Trot is a fun run for Hudsonville students.  Designed for K-5 students.  *There is also a 6-12 race AFTER the K-5 races.
Entry Fee:  $6.00 per person.   T-Shirt part of registration fee.  DUE BY OCTOBER 9.
Prizes:  Frozen Turkeys, Apple Cider, Pumpkins
Race Groups:  PK, K, 1st Gr., 2nd Gr:  1/4 Mile.   3rd, 4th, 5th:  Approx 1 mile.  Grades 6-12:  1 mile race.  *If your child needs special accommodations, connect with your school PE teacher.
Late Registration:  4:30 pm on Race Day.  Additional shirts will be available while supplies last.  
Severe Weather:  The Turkey Trot will be cancelled if there is SEVERE WEATHER.
Vote…
Please Vote
Looking to the future of Hudsonville Public Schools, the Board of Education is asking the community to vote on a school bond proposal Tuesday, November 5, 2019.
If approved by voters, NO TAX RATE INCREASE is expected for Hudsonville Public Schools property owners. The bond proposal would provide district-wide improvements and focuses on GROWING, INVESTING, and CONNECTING Hudsonville Public Schools. To learn more about the bond proposal please visit the District website at www.hudsonvillepublicschools.org or consider attending one of our informational meetings:
October 3 at 6 PM – Jamestown Lower Elementary 
October 8 at 6:30 PM – Baldwin Street Middle School 
October 9 at 6:30 PM – Freshman Campus 
October 16 at 6:30 PM- Riley Street Middle School
Community News…
Mobile Food Distribution
Hager Park Church
Saturday, October 12, 2019
10:00 am to NoonHager Park Church is partnering with Feeding America West Michigan to provide a Mobile Food
Distribution. The food distribution will take place at Hager Park Church's parking lot, located at 2635 Bauer Road in Jenison. Sign-in is required, although the food is FREE to anyone that needs it. There will be a large assortment of food, consisting of fresh seasonal produce and other high-quality grocery items.
•Heritage Christian School Children's Clothing and Toy Sale
is Saturday, September 28 from 9:00 AM-Noon! We will be selling infant to teen fall/winter clothes, athletic wear, winter coats, snow pants, sports equipment, toys, books, games, puzzles, baby equipment, maternity clothes, shoes, snow boots and more!! We will again be selling delicious home-made baked goods! 6340 Autumn Dr. Hudsonville. Hope to see you there! We will be accepting cash, check, and credit card.
Community Ed…
There are many new activities for your child to check out!
• You can click here to go to the community education page on the Hudsonville Public School website.
Upcoming Events