Blog Bits 10/11/2019
News From the Office…
Coloring pages went home with grades 1st through 4th. If your child wants to color the page and send it back, they are due by Oct. 28. It is a contest that the City of Hudsonville puts on every year. They will pick winners from each grade and the winners will get to ride on the Holiday Trolley in the Hudsonville parade on November 23. Any coloring pages submitted will be displayed throughout town.
Remember if you are volunteering for a party or anything else, you have to fill out a volunteer background check. It can be found under the tab at the top of this page. This has to be done every year! Please allow time to get them complete and checked before the parties are here. This process takes a few days! Thank you!!
Last but not least, THANK YOU to everyone for showing your support to our school! From Walk A Thon donations to coming to Culver's night, all of it is so appreciated!! We are very lucky to have the support we do!
Next Early Release…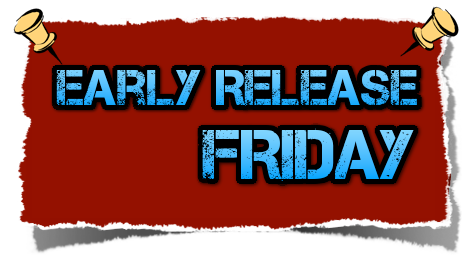 Our next early release is on Oct 18. We will be dismissing at 12:15 on Oct 18. If your child is a car rider, please be at school between 12:10 and 12:15 for pick up.  Food Service will be offering a sack lunch on early release days. Children can order a lunch with their teacher in the morning and will have them to take to their destination.  The cost will be $2.25.  Free and reduced benefits will also apply.
Picture Retake Day…
Just a reminder it is picture retake day coming up!! It will be on Tues. Oct. 29! Original picture packets will be coming home soon. Simply have your child bring in the packet you do not want
and they will retake their picture!
You can also order online if you forgot to order! Go to geskusphoto.com/fallorders
Use webcode 264BFISDGVNHA
PTC News…
Oct. 18 – Popcorn Friday
Nov. 14 – Jet's Pizza Night
Nov 18 – 22 -Book Fair, more information will be coming home soon!
We want to say a huge THANK YOU to everyone for making donations for our Walk a Thon!! Your support is very much appreciated!
PE News…
The Turkey Trot is coming up on Oct 29! Registration is now closed, but you can do late registration at the race starting at 4:30. It will be held at Eagle Stadium on Baldwin Middle Schools campus. The race starts at 5:00. Shirts will be available while supplies last for late registration. If we have severe weather that day, the race will be canceled.
Art News…

ArtPrize art project help and donations! Can you help us?
We are looking for people who are willing to donate time and materials for our students' upcoming 2020 ArtPrize entry. In 2017, Hudsonville Public Schools' students won their category and we are going to enter again next year! If you or someone you know would be willing to donate wooden boards to our school, we need 1X4 and 2×4 (untreated) primed or unprimed boards. We also need someone to cut these boards down to 6 inch lengths. Each student at our school in grades K-5 will be creating artwork on their own board which will be joined together with our other K-12 Hudsonville Public Schools student artworks!
If you can donate boards or cut boards for us (we need 600+ pieces for our school alone) could you please email Meagan Chmura (our art teacher) at 
mchmura@hpseagles.net
? Thanks so much!
ALSO..  we need parent permission for each student to participate in ART PRIZE 2020.

Click

here

to fill out the permission survey.
Vote Coming Up…
Please Vote
Looking to the future of Hudsonville Public Schools, the Board of Education is asking the community to vote on a school bond proposal Tuesday, November 5, 2019.
If approved by voters, NO TAX RATE INCREASE is expected for Hudsonville Public Schools property owners. The bond proposal would provide district-wide improvements and focuses on GROWING, INVESTING, and CONNECTING Hudsonville Public Schools. To learn more about the bond proposal please visit the District website at www.hudsonvillepublicschools.org or consider attending our informational meeting: 
October 16 at 6:30 PM- Riley Street Middle School
Community News…
Mobile Food Distribution
Hager Park Church
Saturday, October 12, 2019
10:00 am to NoonHager Park Church is partnering with Feeding America West Michigan to provide a Mobile Food
Distribution. The food distribution will take place at Hager Park Church's parking lot, located at 2635 Bauer Road in Jenison. Sign-in is required, although the food is FREE to anyone that needs it. There will be a large assortment of food, consisting of fresh seasonal produce and other high-quality grocery items.
•Fall Fest
Jamestown Harbor Church will be hosting a Fall Fest for the community on Saturday, October 26, from 1-3 pm at Jamestown Lower Elementary School.  The event will include carnival games, face painting, costume contest, cake walk, family photo booth, snacks and drinks, and of course lots of candy!  We'd invite you to join us for this free family event!
Community Ed…
• You can click here to go to the community education page on the Hudsonville Public School website.
Upcoming Events