Blog Bits 11/8/2019
News From the Office…
Thank you to all that voted this week and helped make the bond proposal successful!
Parent teacher conferences will be going on Nov. 18 and Nov. 20. You should have received an email about when your time is. The book fair will also be going on Nov. 18 thru Nov. 22. You can shop on Monday and Wednesday from 4:00-8:00 after school during conferences. A huge thank you to Audrey Straub for organizing the book fair and we appreciate all of the volunteers that help in various ways throughout the week!
Thanksgiving break will be here before we know it. We will be off Wednesday, Thursday, and Friday Nov. 27-29 and we will be back at school on Monday, Dec 2.
Have a great weekend everyone!!
Next Early Release…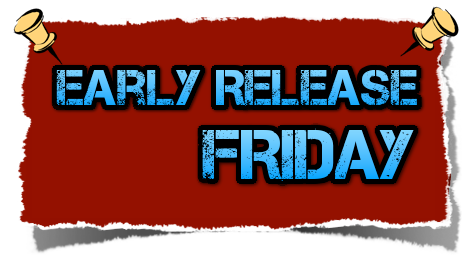 Our next early release is on Nov 15. We will be dismissing at 12:15 on Nov. 15. If your child is a car rider, please be at school between 12:10 and 12:15 for pick up.  Food Service will be offering a sack lunch on early release days. Children can order a lunch with their teacher in the morning and will have them to take to their destination.  The cost will be $2.25.  Free and reduced benefits will also apply.
PTC News…
Nov. 14 – Jet's Pizza Night
Nov. 15 – Popcorn Friday
Nov. 18 thru 22 – Fall Book Fair!
The PTC is looking for volunteers to help with the book fair! It will be going on from Nov. 18 thru 22. Please use the link below to sign up to volunteer. Thank you for signing up and helping out!!
PE News…
The annual P.E. C.A.R.E.S food drive will be starting on November 6.  We are asking for your help by bringing in non-perishable food items for Love Inc. in Hudsonville.  Food items to consider are canned vegetables and fruits, pasta, rice, baked beans, black beans, kidney beans, peanut butter, tuna fish, etc.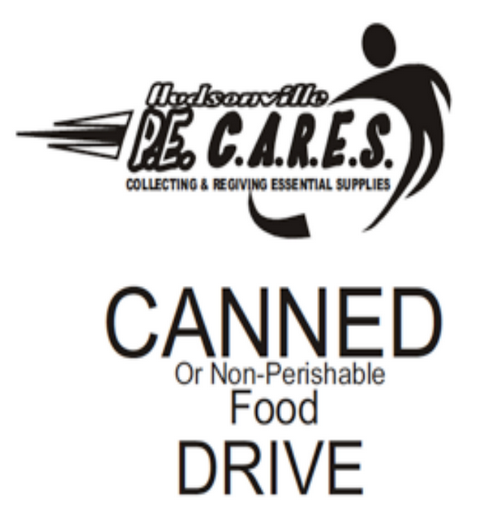 (please no ramen noodles)
The food drive will continue until Nov. 21.  We will be keeping track of how many items each class brings in for the food drive.  The class with the most items at the end of the day on Nov. 21 will win a bowling trip to Hudsonville Lanes and a P.E. C.A.R.E.S t-shirt.
This is a great opportunity for our students to care for their community, thanks for sharing in this service project with us at Georgetown.
Mrs. Nienhuis and Mrs. VanKoevering
Music News…
Save the date!! The Holiday Program will be held on Dec 12. Mark your calendars!
ArtPrize art project help and donations! Another call for help!
We are still looking for people who are willing to donate materials for our students' upcoming 2020 ArtPrize entry. In 2017, Hudsonville Public Schools' students won their category and we are going to enter again next year! If you or someone you know would be willing to donate wooden boards to our school, we need 1X4 and 2×4 (untreated) primed or unprimed boards. Each student at our school in grades K-5 will be creating artwork on their own board which will be joined together with our other K-12 Hudsonville Public Schools student artworks!
If you can donate boards (we still need about 400+ pieces for our school alone) could you please email Meagan Chmura (our art teacher) at 
mchmura@hpseagles.net
? 
Thanks so much for supporting our art program!

•Hudsonville Eagles Aquatics Team to Host Free Swim Night!
The Hudsonville Eagles Aquatic Teams (HEAT) will be hosting a FREE swim night for your child to come and learn more about joining this competitive swim team. 
All elementary and middle school kids are welcome to join us on Friday, November 8, from 5 p.m. – 6 p.m. at the Hudsonville Competition Pool, 3370 Allen St.
Students must have a parent/guardian present during the free swim event.
•IT' THE MOST WONDERFUL TIME OF THE YEAR IN HUDSONVILLE
Hudsonville is celebrating its 26th annual Holiday Parade
on November 23rd at 10 am. The parade, sponsored by Sunset Retirement Communities, takes off from Pinnacle Center Drive and will travel north on 32nd Ave, ending on school street off of Central Blvd. Immediately following the parade, there will be a Christmas celebration held at Terra Square filled with Santa and Mrs. Claus, kid's activities, cookies, and hot chocolate. This is an excellent opportunity to welcome in the holidays with your family and neighbors! Look for floats, horses, snow dogs, trucks, bands, and more in the Hudsonville Holiday Parade on Saturday, November 23.
•Hudsonville Youth Girls Lacrosse Stick Skills Clinic ~ Join Us!
Monday Nights Nov. 4 – Dec 16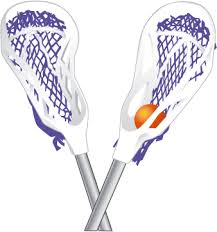 6-7 PM for 3-6 grades
7-8 PM for 7-8 grades
Location: Jamestown Upper Elementary School, 3291 Lincoln St.
$25.00 for all sessions
Please E-mail us at HudsonGirlsYouthLax@gmail.com to sign up or if you have questions.
Please follow our Facebook page to get information about upcoming events. Search for Hudsonville Girls Lacrosse 
An informational meeting for the spring season will be held at Jamestown Upper Elementary on December 16, from 8 – 8:30 p.m. ~ Please mark your calendars!
Community Ed…
• You can click here to go to the community education page on the Hudsonville Public School website.
Upcoming Events