Week 12 marks the calendar point for 1/3 of the school year!  By the end of this week, I will have taken a black and white photo of each of our 600 students.  These will be posted on the wall outside the library — just in time for Parent/Teacher Conferences.  This is a very personal project for me — one that requires me to pause for 2-3 seconds with each child, spend additional minutes uploading, editing and naming, developing and posting to the board.  This is one of the ways that I learn the characteristics of each child's beautiful face, their first & last name….and current teacher.  The video above highlights all of our kindergarteners!
The 12 week of school is  the perfect time for us to pull together our data to show growth in academics and social, emotional learning.  As I type out this blog post, I have  been fielding questions from teachers about the conference schedule, curriculum data and student support needs — and it's SATURDAY EVENING.
The teachers are Georgetown are exceptional in every way.  They plan lessons academics and social skills that are highly organized, detailed, goal focused and measurable.  In addition, they interact with their students (your children) as if they were their own children.  They are child focused and present all day and prepare their lessons, analyze data and write reports and parent communication at home on the week nights and weekends.   These professionals also spend hundreds of dollars of their own money each year on their classrooms.
Many of you aware that media coverage of educators is not kind — educators blamed for nearly every social flaw.   We feel grateful to work in a district where bonds are supported (THANK YOU) with parents that support schools.
As proud as I am of them for going above and beyond with time, resources and care I also worry deeply about burn out.  The only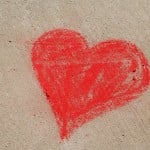 way to prevent this from taking a toll is through appreciation of their work and care for your children.  I have been in this profession for more than 30 years and I have never worked with such a self-less team.  We are NOT PERFECT.  We are human and each of us has used the wrong word choice when sending an email or missed returning a voicemail in a timely manner.  And, when this happens we remind one another to own and we also encourage us to move on — allowing room for grace.  In addition, I encourage teachers to step away and let go and take care of THEMSELVES.
When you meet with your child's teachers at next weeks conferences, be aware that all the information that is shared with you (student work samples, specific details notes about growth, and report card data and comments), this is all compiled after hours.  I ask that you keep all of this in mind during conferences and throughout the year.  Any expression of gratitude, goes a long way with people who are in this profession because they care about raising your children to be successful adults.
As I close, I need you to know how much I appreciate you and your parent involvement at Georgetown.  As I rush from one spot to the next during the day, I am touched by the number of parents who are supporting our learners each day.   We have a very special school family.
According to the weather forecast, next week will be cold and snowy!  If time allows, write your child's name inside their jackets and snow pants!
Mrs. Reagan
PS This blog post was inspired by a friend and parent… thank you, D.G.!