Hello from my comfy cozy living room couch.  This seems to be my go to spot to chill and to work — and never in a million years did I imagine myself ever spending this much time on my couch!  The sun was out today, temps a bit more mild so I tried to give my couch a break.   It felt wonderful to take a walk, work in the yard and relax in the sunshine.
The past two weeks, parents have asked how to talk to kids  about the global pandemic.  One resource that I've found most helpful is the PBS KIDS Coronavirus Tips.   PBS is filled with excellent resources of all. types so it is always one of my first go to sites.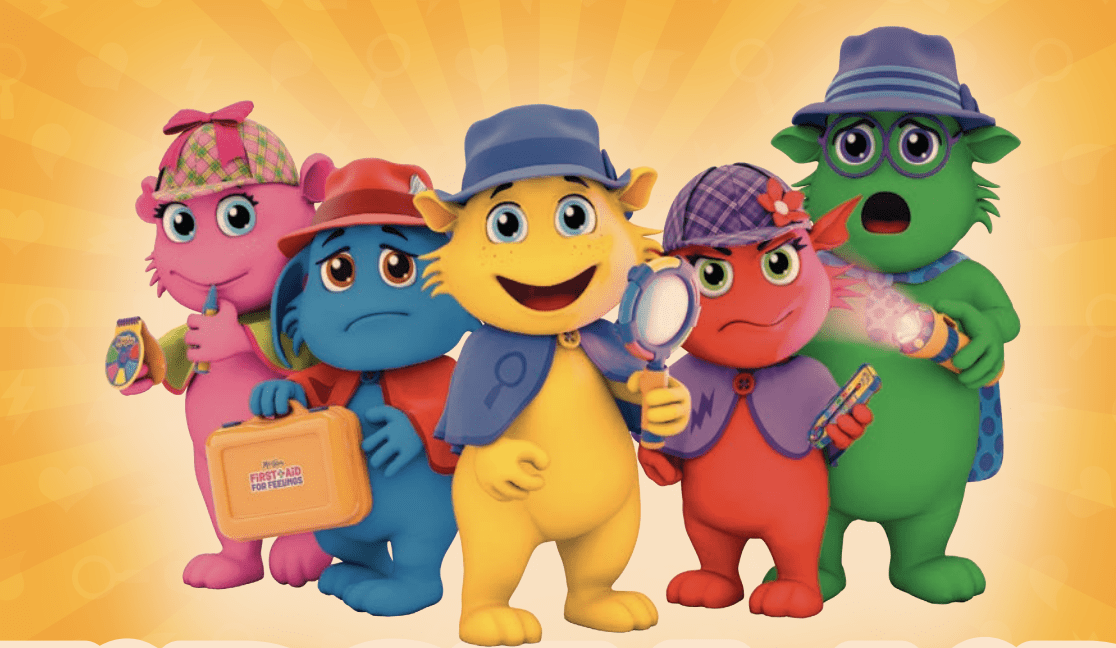 Scholastic also designed a free downloadable resource called  FIRST AID FOR FEELINGS:  A Handbook to Help Kids Cope with the Coronavirus Pandemic.  Paired with the PBS information, this would be an excellent activity to do with your child to help with developing a system for healthy communication and tools for coping with changes in schedules/routines.
The teachers and I continue to work together online to plan lessons and talk about how much we miss you and one another.  We're using each other as experts to learn how to best learn and teach remotely.  It's not the same and really tiring.  Our most common conversation is around striking a balance between providing lessons and not overwhelming parents.   We hope that all of you know that we want you to do the best you can and then let go.  Every single child will start the school year on the same footing as the other.  We will all have been away from school for 5+ months.   Again, we give you permission to do your best and let go.
Air Hugs…and hope/wishes for sunshine with temps in the 60's!
Mrs. Reagan