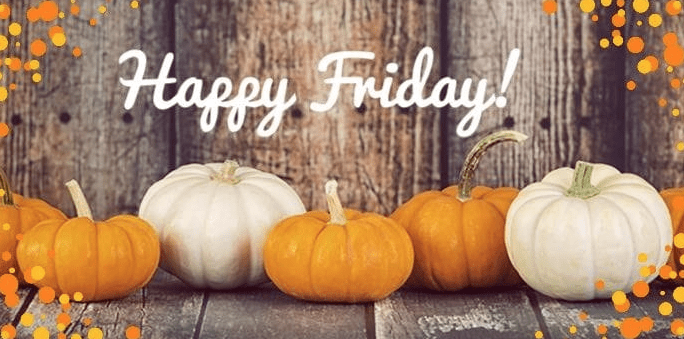 Blog Bits 11/13/2020
News From the Office…
We will be holding conferences virtually on Monday and Wednesday. You should be all signed up with your child's teacher. If not please reach out to them.
This is just the beginning of the cold/flu season and we realize this is not easy or fun.  We just have to follow this chart to be able to stay open. Please do your best to let us know your child's symptoms, follow the chart, and keep them home when they are not feeling well. 
Please note that we do have a full day next week Friday, Nov 20. It says on the hot lunch menu that it is a half day, but that is NOT correct! We also are now off the whole week of Thanksgiving, Monday , Nov 23 – Friday Nov 27. We will be back on Monday Nov 30.
Have a great weekend!
Next Early Release…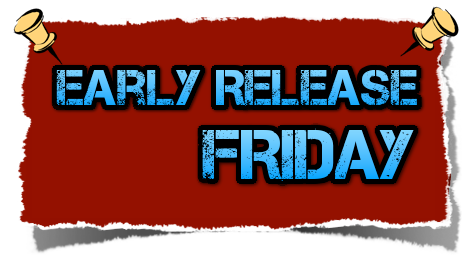 Our next early release is on January 13. We will be dismissing at 12:15 on Jan 15. If your child is a car rider, please be at school between 12:10 and 12:15 for pick up.  Food Service will be offering a sack lunch on early release days. Children can order a lunch with their teacher in the morning and will have them to take to their destination.  The cost will be $2.25.  Free and reduced benefits will also apply.
PTC News…
Nov. 19 – PTC Meeting, location to be determined
Nov 16-20 – Book Fair  M-Th 9-3:30 and Friday 9-10 for last minute shoppers. Unfortunately we cannot open this up to parents like we usually do during conferences, but you will be able to shop online. https://www.scholastic.com/bf/georgetownelementaryschool2 Here is a link to the online shopping for the book fair. It will be open to shop from Nov. 11 – 24!!
Now until Nov 27 – Holiday Shop We know that so much about this school year looks different, but we're so excited that our school will be participating in an online Penguin Patch® Holiday Shop to spread holiday cheer!
Penguin Patch® Holiday Shop is a fun way for students to shop for family members and experience the spirit of giving while learning to earn, budget, and save! Our online shop will be open November 9th and end November 27th.
To log in to our school's secure shopping platform, please use this link:
shop.penguinpatch.com.
Your student will have over 100 delightful gifts to choose from, all ranging in price from $0.50 to $12. This is an amazing opportunity to empower your student to choose, purchase, and give gifts to their loved ones! Remember, a portion of every dollar spent goes back to our school, so when your child shops the school also receives funds!
All gifts will be shipped straight to your home for a small flat-fee. They'll arrive in festive "Special Delivery" packaging, with wrapping supplies included! We're excited to create this new holiday tradition and spread good cheer with you!
Happy Shopping!
Erin Fredricks krebille@hotmail.com
Penguin Patch Holiday Shop Chairperson
PE News…
The annual P.E. C.A.R.E.S food drive will be starting on November 4.
We are asking for your help by bringing in non-perishable food items for
Love Inc. in Hudsonville.
Food items to consider are canned vegetables and fruits, pasta, rice,

baked beans, black beans, kidney beans, peanut butter, tuna fish, etc.
(please no ramen noodles and please do not break apart packaged
food)
The food drive will continue until Nov. 18.  We will be
keeping track of how many items each class brings in. The
class with the most items brought in by
NOON on Nov. 18 will win a P.E. C.A.R.E.S
t-shirt and a bowling trip to Hudsonville
Lanes (If Allowed this year)
This is a great opportunity for our students to
care for their community, to teach our kids
compassion and love for others. Thanks for
sharing in this service project with us at Georgetown.
Community News…
•Holiday Support
•Are you seeking support for your family this Holiday Season? If so, you and reach out to Love INC at 616-662-3300 ext.128
•Would you like to donate gifts to help Love INC support families in our community? They are taking new gifts for ages 0 – 60. You can also go to loveinthenameofchrist.org and click on a wishlist link to make it even easier!
•The deadline to register or to donate is FRIDAY, NOVEMBER 20!!
•For more information you can contact cindyj@loveinthenameofchrist.org
•Boys lacrosse
season registration opens 
December 1
 for discounted early registration.(Ages 6 – grade 2 cost is $100, grades 3-8 cost is $200). A standard registration continues through January. (Ages 6 through grade 2 cost is $125, grades 3-8 cost is $250)
ALL equipment is provided for kids through 2nd Grade
Depending on the status of gyms in the state, we typically have "non-mandatory" training and conditioning through the winter, with the season starting in March.
All communication is through email, Facebook (hudsonville youth lacrosse), and Instagram: hudsonville_youth_lacrosse. To be added to the email list,  just message through Facebook!
Community Ed…
• You can click here to go to the community education page on the Hudsonville Public School website.
Upcoming Dates