Blog Bits 1/8/2021
News From the Office…
Welcoming in a new year! Let's hope this one brings some normalcy eventually! It is always good to get back into a routine. We are slowly getting back into the swing of things at school. We are getting ready to welcome our incoming Kindergartener's and PK kids for the Fall, but just like everything else, it will look different.  Our VIRTUAL meeting for K and PK is on Jan 26 so if you know of anyone with that age child, let them know! Details are below.
Just a reminder that with the cold temps coming, please send your kids ready to go outside. We watch the temps throughout the day and get them out to play when we can. Please send them with their labeled boots, coats, hats, gloves, etc. It is greatly appreciated!
We have a day off in Feb for Winter Break coming up soon as well. We are off on Feb 8.  Otherwise, not much else is planned right now. Have a wonderful weekend!
PK/K Registration…
Online registration for pre-kindergarten and kindergarten for the 2021-2022 school year will be available on Hudsonville Public School website in mid-January. I will make post when I know it is open. To be eligible, children must be five years of age on or before December 1, 2021. Please complete the online enrollment prior to the Virtual Informational Webinar hosted by each of our elementary school principals on January 26, 2021.
Here is the link to join the meeting for Georgetown.
Georgetown Elementary – Principal Randy Waldie – https://hpseagles.zoom.us/webinar/register/WN_kUkqaXgJQlij3o5jtuTn5g
The online registration will include a place for parents to indicate their pre-kindergarten or kindergarten placement preference. Pre-kindergarten north and south elementary school locations will be determined prior to the start of the school year.
Next Early Release…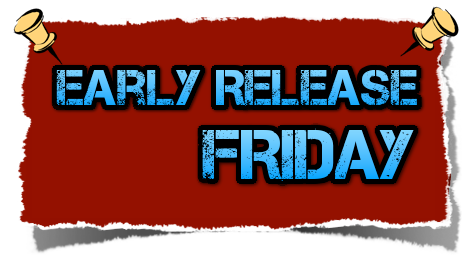 Our next early release is on January 15. We will be dismissing at 12:15 on Jan 15. If your child is a car rider, please be at school between 12:10 and 12:15 for pick up.  Food Service will be offering a sack lunch on early release days. Children can order a lunch with their teacher in the morning and will have them to take to their destination.
PTC News…
Jan 14 – Jet's Pizza Night
Jan 21 – PTC Meeting (More info as we get closer to date)
Community News…
•Boys lacrosse
 season registration opens 
December 1
 for discounted early registration.(Ages 6 – grade 2 cost is $100, grades 3-8 cost is $200). A standard registration continues through January. (Ages 6 through grade 2 cost is $125, grades 3-8 cost is $250)
ALL equipment is provided for kids through 2nd Grade
Depending on the status of gyms in the state, we typically have "non-mandatory" training and conditioning through the winter, with the season starting in March.
All communication is through email, Facebook (hudsonville youth lacrosse), and Instagram: hudsonville_youth_lacrosse. To be added to the email list,  just message through Facebook!
Community Ed…
• You can click here to go to the community education page on the Hudsonville Public School website.
Upcoming Dates