Happy Friday afternoon Georgetown Parents!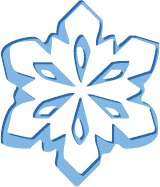 NEWS FROM THE OFFICE………. We sure hope everyone enjoyed their winter break!  I know all of us here did.  It's going to be tough, but next we are going to have our first 5 DAY WEEK that we have had in about a month!  Thank you snow days and winter break!  : )  Things went very smoothly this week at school and how could it have ended any better than with popcorn and Milo?!
YEARBOOKS……. if you did not order one for your student (you would have ordered it when you ordered pictures) we do a few extras for sale here in the office.  They are $10 each.  You may pay with a check, just make it payable to "Georgetown PTC".  Thank you.  These extras will be available on a first come, first serve basis and we will not hold them.  Students may bring the money to the office.  : )
KINDERGARTEN PACKETS/ROUND UP………..  We now have Kindergarten packets available in the office to pick up.  Kindergarten Round Up will be held atGeorgetown on Tuesday, February 26 at 7pm.  Please remember that it is NOT a first come/first serve basis as far as turning in your registrations.  We will not be holding PK at Georgetown next year.  Our students that request PK will be going to Bauer.  Your child should be 5 on or before NOVEMBER 1 this year to enter EITHER PK or Kindergarten.  IF your child turns 5 between NOVEMBER 2 AND DECEMBER 1you will need to fill out a WAIVER in order for them to attend PK or K.  These WAIVERS will be attached to the Kindergarten registrations.  You ONLY need to fill out the waiver if your child turns 5 BETWEEN the dates of NOVEMBER 2 AND DECEMBER 1, 2013.
5th GRADE NEWS…………  It is that time of year again to start adding important dates to the calendar for your 5th grader.  The time from here until the end of the school year is going to fly by for you……. so hold on tight!   Here are some upcoming dates that you will want to keep track of.
March 21 ~ Visiting the Middle School.  Students will visit either Baldwin or Riley depending on which school they will be attending next year.  This is a fun day for your student.  They really enjoy this. 
April 9 ~ Instrument fittings for 5th graders at Georgetown in the afternoon.  They will do this at Georgetown.
April 17 ~ Baldwin St Middle School Parent Information Meeting at 7pm in the Cafeteria.
April 18 ~ Riley St Middle School Parent Information Meeting at 7pm in the Cafeteria.
PTC NEWS………..  SPRING BOOK FAIR……. The Spring Book Fair will be held March.  This spring's theme is: Story Laboratory: Reading Gives You Super Power!  The students  will be previewing the books on Monday and Tuesday, keep your eyes open for their "Wish List" to come home one of these evenings. They will have the opportunity to shop on Wednesday and Thursday during their classroom shopping time.  The Book Fair will also be open three evenings if you prefer to shop with your student. The nights the fair will be open are Tuesday, Wednesday and Thursday from 3:30 PM until 6:00 PM. Parents Shopping will be held on Friday from 8:30 AM until 11:00 AM. Make sure to mark these dates on your calendar!  The ONLINE FAIR will be going on March 6-20 and can be accessed at the following  link: http://bookfairs.scholastic.com/homepage/georgetownelementary.
The Book Fair Committee is also in NEED of MANY volunteers!! If you're interested,  please sign up for the Spring Book Fair Volunteers – here's how it works in 3 easy steps:
1. Click this link to go to our invitation page on VolunteerSpot: http://vols.pt/kQEUqe
2. Enter your email address: (You will NOT need to register an account on VolunteerSpot)
3. Sign up! Choose your spots – VolunteerSpot will send you an automated confirmation and
reminders. Easy!
Note:  VolunteerSpot does not share your email address with anyone.  If you prefer not to use your email address, please contact Cheryl Havens at havenspc@gmail.com  or 616-481-4164 and we can sign you up this way.  : )   Thank you!
STAR LINE FERRY COUPONS……….. Thank you to everyone who made our Holiday Gift Shop such a great success.  As a way to say thank you Fun Services has a great deal!   To receive two FREE Star Line Ferry child tickets to Mackinaw Island please visit… http://www.mackinacferry.com/fun-services-coupons-34/ and use access code MiG.  The coupons are valid only for students at schools hosting a Fun Services Holiday Gift Shop program, maximum age is 12, coupons are not transferable and must be redeemed with the purchase of an adult full fare ticket. 
BOX TOP INFO……….. Please put any additional Box Tops & Labels for Education (labeled separately please) in the two bins near the Office no later than Friday, Feb 22.  It would be extremely helpful if each Box Top or Soup Label be cut/trimmed up & expiration dates checked as we cannot count any Box Tops that have reached their expiration dates, or ones that have the expiration date missing!  Also, the Box Tops website (www.boxtops4education.com) has several contests that can earn bonus box tops for our school.  Please visit their website, register with them and enter today!  If there are any questions, I can be contacted at msualumni96@att.net or cell/text at 616-204-0666  Thanks Shannon Klein!  : )
COMMUNITY NEWS……….  IS IT DYSLEXIA?………… Dyslexia Correction Foundation an affiliate of New Chapter Learning will provide a free informational seminar on the thinking style, learning differences, and gifts of the visual thinker. What are the characteristics of dyslexia, the root cause of dyslexia, and how the problem can be corrected. Students generally gain 2-3 grade levels in reading during the one-week program. The seminar will be held on Tuesday, February 19th at 6:30 PM at Grandville Middle School; 3535 Wilson Ave, Grandville, MI. Room 200.  All participants who wish to attend are encouraged to pre-register by calling 616-534-1385. For more information please visit www.newchapterlearning.net.
BULLYING WORKSHOP……..  Please read the attached flyer with all of the important information.  Adults ONLY please.  February 28, 6:30pm.  Bullying Flyer
5th/6th GRADE BOYS LACROSSE……….. Play lacrosse in the spring !  Sign up today at hudslax.com or call John Huizenga at 334-3113 for more information.
CHILDREN'S CLOTHING & TOY SALE……….. Come join us for our Children's Clothing & Toy Sale on Saturday, March 16 from 9AM to NOON at Heritage Christian School.  We will have a great selection of children's clothing from newborn to Junior, toys, books, sporting equipment, and baby paraphernalia!  There will also be delicious Baked Goods for sale! Our address is 4900 40th Avenue, Hudsonville.
EMERGING DRUG TRENDS PRESENTATION……….. Please read the attached flyer for more information.  This important presentation will be on Monday, March 18 at 6:30 PM.      Emerging Drug trends flyer
HUDSONVILLE EDUCATION FOUNDATION………  I

n 2012 the HEF approved a new award titled, The Innovation in Education Award.  This award has been made possible through a donation from a family in the Hudsonville Public School District in honor of Theresa Reagan, Principal of Georgetown Elementary.  The donor family wanted to recognize Theresa for her unquenchable desire to innovate, both in the classroom and throughout her building.  

The Innovation in Education Award is intended for an individual or group of individuals who exhibits a passion for innovation and directly impacts students in the Hudsonville Public School District.  Recipients of the award could include teachers, administrators, employees, and volunteers.  

Nominations for the Innovation in Education Award will be accepted from March 1 – April 15, 2013.  Nominations can be submitted by HPS staff and community members.  The HEF Board will review the nominations and the $500 award will be delivered to the winning nominee(s) in September at the beginning of the next school year.   Award Nomination Forms are available in each school office or can be accessed at  www.hudsonvilleeducationfoundation.org.  
CAMP INVENTION…….. Returning to Hudsonville Christian School June 17-21, the Camp Invention program is a week-long adventure in creativity that immerses children entering grades one through six in exciting, hands-on learning, disguised as fun activities.  This summer, children will become expedition trainees, navigating their way to special treasure-filled caches and creating solutions to challenges posed by youth from around the world. They will be embarking on a global adventure, uncovering hidden messages from the earth, investigating several extreme natural wonders of the world and building a device to launch international ducks back home.  Discounts are available – register today!  Call800.968.4332 or visit www.campinvention.org.  Contact Sharon Leerar, camp director, with any questions. sleerar@4hcs.org  616.915.1861
COMMUNITY ED NEWS………. Hudsonville Community Education has many offerings for your kids.  For more information or to register, please visit www.hudsonvillepublicschools.org or call Rebecca at 669-7747, ext. #3.  Here are some of the activities being offered currently:
Kickboxing for Adults
Babysitting Class
Gymnastics/Dance/Cheer
Soccer
Home Alone Class
Young Rembrandts Drawing Class
Learn to Inline Skate
Learn to Ice Skate & Intro to Hockey
Girls Volleyball Clinic
Father/Son Baseball Clinic
Offense/Defense Baseball Clinic
UPCOMING EVENTS
2/19 ~ 5th Grade Symphony Trip
2/20 ~ MARCO'S Pizza Night
2/22 ~ ECSE Field Trip to Grand Rapids Children's Museum
2/26 ~ Kindergarten Round Up  7pm at Georgetown
2/27 ~ 4th Grade Field Trip to Lansing
3/1 ~ NO SCHOOL – RECORDS DAY
3/4 – 3/6 ~ Parent Teach Conferences
3/11 – 3/15 ~ Spring Book Fair
3/20 ~ Marco's Pizza Night
3/21 ~ 5th Grade visits BMS
3/21 ~ PTC Meeting 6:30 PM
3/28 ~ Georgetown Talent Show
3/29 – 4/5 ~ SPRING BREAK  : )