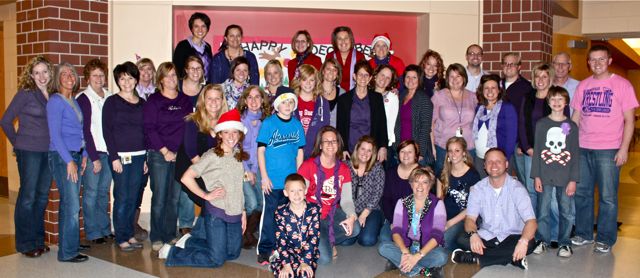 a wonderful, magical and just right Christmas with your family this holiday season!
We were treated by many of you with a wonderful holiday breakfast this morning. It was delicious, fabulous and a perfect way to start our day.  Thank you to everyone who donated items and to those who set up the MPR and served us today.
It is such a blessing to work with you and your children, and we hope you know how much we appreciate your support and guidance in creating the best learning environment possible.
Warmly,
Mrs. Reagan and the entire Georgetown Staff