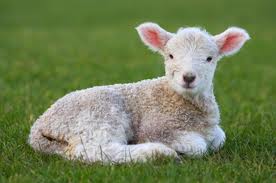 …in like a lamb and hopefully it will go out like a lamb rather than a lion.   The old proverb or folklore, In like a lamb, out like a lion, was used to describe a normal month of March with cold, damp and unsettled weather patterns.  By the end of the month, spring is typically approaching with  sunshine, greener grasses and early spring blossoms.
Based on the odd winter weather pattern, it will be interesting to see what March brings. What am I hoping for?  Dryer playgrounds and ample sunshine!
Many thanks to all of you who attended conferences last week.  Your support for your children and our school is an essential part of their successful learning—and allows us to do so much more as teachers.  We truly value your support.
As we head into the coming week, know that there are only 14 weeks of school remaining.  Spring break is 25 days away and once this passes by, the final few weeks fly by at the speed of light.
This week, we have PK/K Round UP on MARCH 6….along with JET'S PIZZA NIGHT.  We set our clocks ahead over the coming weekend and open next week with ALL SCHOOL PJ DAY.
A snapshot of the week is below.  Be sure to check your child's blog for updates that are more specific.
Mrs. Reagan