On December 21, the winter solstice (the SHORTEST DAY of the year) arrived and this was my signal to update the photo on our blog. With the help of Amanda Troyer (our resident photographer extraordinaire) and picnik (one of my favorite photo editing sites), the winter scene photo of our beautiful school is now available!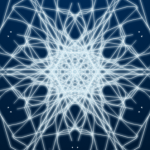 For those of you who are looking for fun sites to learn more about winter, check out these links by one of my favorite online resource teachers, Larry Ferlazzo. He shares great links to winter images, snow flake creators and even a winter game.  My personal favorite is FLURRIOUS–a site that allows you to create a snowflake to send to someone special!  Here's a snapshot of one that I sent to a special friend of mine.
If you are a fan of the winter sky, you won't want to miss the blue moon that is scheduled to appear tomorrow, December 31.  We had our first full moon of this month on December 1 and it was stunning as it sat over our school.   The second full moon of the month is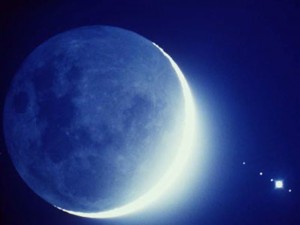 referred to as a blue moon which occurs once or twice every two and a half years.   This year we will also have a lunar eclipse! It is rare that we would have a blue moon and a lunar eclipse on the same night and we could call this a "once in a blue moon" event.  As you may gather, this idiom means "rarely" or "not very often"  and has it's origins in the field of astronomy.  If you are interested in learning more about phrases that mean something other than the literal meaning, check this site:  IDIOMS
Finally, if the skies are clear and you manage to take a photo of the blue moon, please send it to me and I will share this on our blog.