HAPPY FIRST FRIDAY OF DECEMBER GEORGETOWN PARENTS!!
NEWS FROM THE OFFICE………  Wow……. can you believe it……. it is December and Christmas break is only TWO weeks away.  We had a very busy week with the Holiday program, the Holiday Gift Shop and we finished the week off with Popcorn Friday!   Just a friendly reminder….. if you DID NOT order your DVD of the Holiday program we are not accepting any more orders here in the office.  If you missed ordering one at Georgetown please feel free to contact WCET directly at 669-3332.  Try to stay stress free these next couple of weeks and just try to enjoy the season!  : )
5TH GRADE CANDY CANE SALE……. 
The annual 5th grade Candy Cane sale is officially here!  Each year, our 5th grade classes sell candy canes to help raise money for 5th grade camp experience and 5th grade celebration.  This year the sale runs from Wednesday, December 4 through Wednesday, December 18.  The cost for each candy cane is $1.00 and they will be delivered the same day they are ordered.
Thank you for your support and Happy Holidays!
DECEMBER LUNCH MENU……… December 2013 Hud Elem 2    Deposit Slip
TOYS FOR TOTS………..Georgetown as a school is collecting toys for Toys for Tots this Holiday season.  The drop box is now located in the lobby out side of the office.  Some of you may have seen this already on TV, but we have joined in the collection with Channel 13 News.  Lets try to do our very best to make this a very happy Holiday season for many children in our area!  No matter how little or how large the gift,  it can bring a HUGE smile to a child's face!!  This is a great way show our children that the Holidays are for sharing.  : )  The collection box will be in the lobby until THURSDAY, DECEMBER 12!!
GIRLS ON THE RUN ……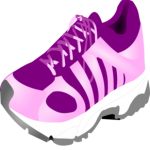 If you are interested in coaching the girls this year, please contact Cheryl Havens at 616-481-4164 orhavenspc@gmail.com.  We're in need of inspiring coaches for these wonderful girls.  Shoe fittings will take place at Georgetown on MONDAY, JANUARY 6 from 3:45p to 6:00p.
PTC NEWS…….. MARCO'S PIZZA WINNER……… was 4th Grade……… Mrs. Walenta's classroom!!  Way to go!  They will be enjoying a pizza party for lunch from Marco's Pizza.  : )
COMMUNITY NEWS……… AMERICAN HERITAGE GIRLS……… We are a family-friendly and faith based organization that helps girls become women of integrity through service to God, family, community, and country. American Heritage Girls welcomes girls in Kindergarten through High School. It is never too late to join! We meet the first 3 Mondays of the month from 6:30-8PM at Holy Redeemer Parish 2700 Baldwin in Jenison. Please enter through door "C" and we will be in classrooms 10-12. Please contact Amy Fleck with any questions at amy.fleck1999@gmail.com.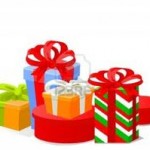 GIFTS OF APPRECIATION……. Are you wondering what gift to get your child's teacher or bus driver for Christmas this year? As we all know, Christmas is a great time to recognize those special people – teachers, coaches, counselors, bus drivers, and other staff members – who are a positive influence in your child's life and school experience.  One way to show your appreciation is by making a donation in their name to the Hudsonville Education Foundation.  It's a gift that keeps on giving!  Please see the attached donation form (or pick one up at your child's school) for more information and directions for making your gift.  Gifts of Appr-Dec2013
EARLY CHILDHOOD PARENT INFORMATION/REGISTRATION NIGHT……… 
HPS Early Childhood Programs – Parent Information/Registration Night for the 2014-15 School Year and 2014 Summer Program
Information Night Date/Time:  Tuesday, January 21, 2014 @ Baldwin Middle School Cafe'  6:00-8:00pm
*Programs include: Preschool, Pre-Kindergarten Care, Before/After School Care, Summer Care.
*These evenings are a chance to gather information about the programs, meet staff, and visit a preschool classroom.  There will not be a formal presentation, so come anytime between 6:00-8:00 p.m.  Children are welcome.
*For more information, please call Shellie or Becky at 616-797-0842.
COMMUNITY ED NEWS………. Hudsonville Community Education has many offerings for your kids.  For more information or to register, please visit www.hudsonvillepublicschools.org or call Rebecca at 669-7747, ext. #3.  Listed below are some of the activities that are available currently.
BOYS 3rd-6th GRADE BASKETBALL……
Upcoming Winter Activities to be on the lookout for……….. ROCK THE GYM…… BASEBALL CLINICS…….. SOCCER………TAE KWON DO…….. JR. EAGLES BASKETBALL…… COOKING CLASSES…….. GUITAR CLINIC
UPCOMING DATES
12/10 ~ Jet's Pizza Night
12/18 ~ Marco's Pizza Night
12/20 ~ Classroom Holiday Parties
12/23 – 1/3 ~ Holiday Break
HAVE A GREAT WEEKEND!!      Mrs. Nurenberg  : )