News from the Office…
Thank you to all of the parents that came to conferences! It is so nice to have great parent support! It means a lot to your child and your child's teacher! We also want to say a BIG thank you to Jody Hunt for organizing and running the book fair again! MANY hours were put in by MANY volunteers and we want to say thank you!! It was another successful book fair!
On behalf of the teachers, we also want to say THANK YOU to Jenn Mazarka and Erin Fredricks for organizing another amazing dinner for conference week. It is so appreciated and was delicious! Thank you to all who brought items in to contribute to this! We have so many wonderful volunteers and we appreciate you!!
Spring break is coming up! 2 more weeks!!  Our first day off is Friday, March 31 and we are back on Monday, April 10!
M STEP Dates to keep in mind…
The M-STEP State testing for grades 3-5 will take place this spring.  To find out more information about this required statewide test, visit this link: M-STEP: WHAT IT IS and HOW IT WORKS.    
Please avoid all doctors appointments and vacation days on the dates that your child is scheduled to participate in the state wide M-STEP testing.  Thank you for your attention to these dates.  NOTE: If your child is ill, we will administer the tests on make-up dates.  Do not send your child to school ill.  We ask only that you avoid late arrivals, doctor appointments and vacation days on the dates listed below.
Grade 5: April 11, 12, 13, ,18,19, 20, 21 (9am – 12pm)
Grade 3: May 2, 3, 4, 5 (9am-12 pm)
Grade 4: May 9,10, 11, 16, 17  (9am-12pm)
Next Early Release…
Our next early release day to put on your calendar is April 14.
PTC News…
March 23 – PTC meeting in the library at 6:30. Come and hear about what is going on at Georgetown elementary and how you can get involved!!
March 25 – Mother/Son Event at BAM in Holland from 2:00 – 4:00. If you have questions, you can contact Kristen Floriana at kristen.floriana@gmail.com
April 11 and 12 – Jet's Pizza Nights. Order some pizza for dinner and make sure you let them know your child's teacher! They could win a pizza party for the class!
Art News…
Save the date – for the 2017 STUDENT ART SHOW!

The 17th annual Hudsonville Student Art Show will be held 
April 17 through 25
 at the Hudsonville City Hall Community Room.  The show will be open to the public during City Hall business hours from 
8:00 AM – 5:00 PM
 during the week, and artist receptions will be held from 
5:30 – 7:30 PM
Monday
 through 
Thursday
.  The district-wide show features student work from Pre-Kindergarten through 12th grade and includes spectacular pieces in clay, paint, pastel, and a variety of other media.
The show includes 125 spectacular pieces from our own Georgetown artists!  Art show selections are made based upon creativity, careful craftsmanship, and best use of art materials and art concepts.  Students who are in the show will receive an art show invitation in early April.
ARTIST RECEPTION for GEORGETOWN featured artists is

WEDNESDAY APRIL 19

from

5:30-7:30 PM

.  If you can't make it that evening – attend any other evening instead!
5th Grade News…
April 25 – Middle School Visit
May 1 – Instrument Fittings in the Afternoon
May 2 – Camp Parent Meeting @ 6:30
May 15 – Band and Orchestra Parent Information Meeting: Baldwin Middle School at 7:00
May 16 – Middle School Scheduling Sheets Are Due
May 18 and 19 – Fifth Grade Camp
June 6 – Fourth and Fifth Grade Field Day with June 7 as a make up day if there is rain
Community News…
•Parents' Night Out!
March 24, 2017
Location: Jamestown Upper Elementary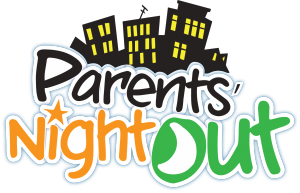 How do a couple of hours without kids sound? Good? Well, your friends at Jamestown Harbor Church want to give you some FREE time to spend doing whatever you'd like without your kids! Use the money you would normally spend on babysitting and spend it on a date night! Grocery Shopping! Girls Night! Go See a Movie! Watch Netflix! A Nap!
Drop your kids off for a few hours of fun activities including movies, crafts, games, and more, at Jamestown Upper Elementary on March 24, 2017 from 5:30-8:30pm
All kids ages 4-12 years old welcome.
Pre-register following this link Parents Night Out Registration to claim your spot. The first 200 registered kids are in, so register soon to make sure you are able to enjoy a night out!
*Clothing and shoes baby-teen, maternity, baby items, outdoor items, books/games/puzzles/movies, room decor, sports equipment, and lots of toys
*
Friday March 17th 9am -3pm
*
Saturday March 18th 9am-1pm
 (Half Off Sale)
*Free admission
*Sale proceeds help fund youth summer mission trips
•Childhood and Adolescent Depression and Anxiety Workshop
9:30 a.m.
– Continental Breakfast
10 a.m. – 11:30 a.m.
 – Workshop
This program is offered as the March installment of The Breakfast Club, a monthly gathering where parents connect with local experts and other parents to learn from and support each other. Information on depression and anxiety in children and adolescents will be presented by Mike Reiffer, LMSW with Pine Rest Southwest Clinic, followed by discussion and an opportunity to ask questions. This workshop is free and open to all. Free on-site childcare is available.
•Bible Club Ministries Family Fun Day
Saturday, March 25, 2017 from 2 to 4 pm. 
Located at Grandville Bible Church 4122 44th St. SW, Grandville.
Children will enjoy fun activities, snacks, prizes and a short program. Everyone is invited! Everything is free! Children must be accompanied by an adult. For more information contact Bible Club Ministries at (616) 457-3840
•The Hudsonville Athletic Boosters are presenting the GMB/ Eagle 5k " Brian Carlson Memorial Run" on March 25, 2017 at 9am. The event will take place at Hudsonville High School with the route running through the city of Hudsonville. Special guest speaker this year will be Rebecca Cruttenden speaking at
8:30am in the gym. Rebecca is the founder and director of the Team Orphans and the owner of Clara Cookies. She is also a mother of three adopted children and a 6 time Ironman finisher. Be sure to check her out on our website. Come and hear Rebecca's story and see why she is so passionate about helping others.
.. Be sure to sign up on line at www.classicrace.com or visit our website www.hudsonville5k.com for more information and registration. Online registration only. Packet pickup and late registration will be at Harvest Health March 24 from 4-7pm and Race day morning from 7am to 8:50am. Be sure to check out and LIKE our Facebook page (GMB Eagle 5k race) also for all updates. All runners will receive lots of post-race refreshments.
Community Ed…
•We have many offerings for your kids! Check out this link to see what we have to offer!
Please feel free to call if you have any questions.
Rebecca Fabiano
Hudsonville Community Education 669-1740, ext #3
hudsonvillepublicschools.org
Stay Connected…
Sign up to receive texts from HPS
1. Confirm that your cell phone  is on file at your school
2. Text "YES" to 68453 from each phone or device from which they wish to receive texts.