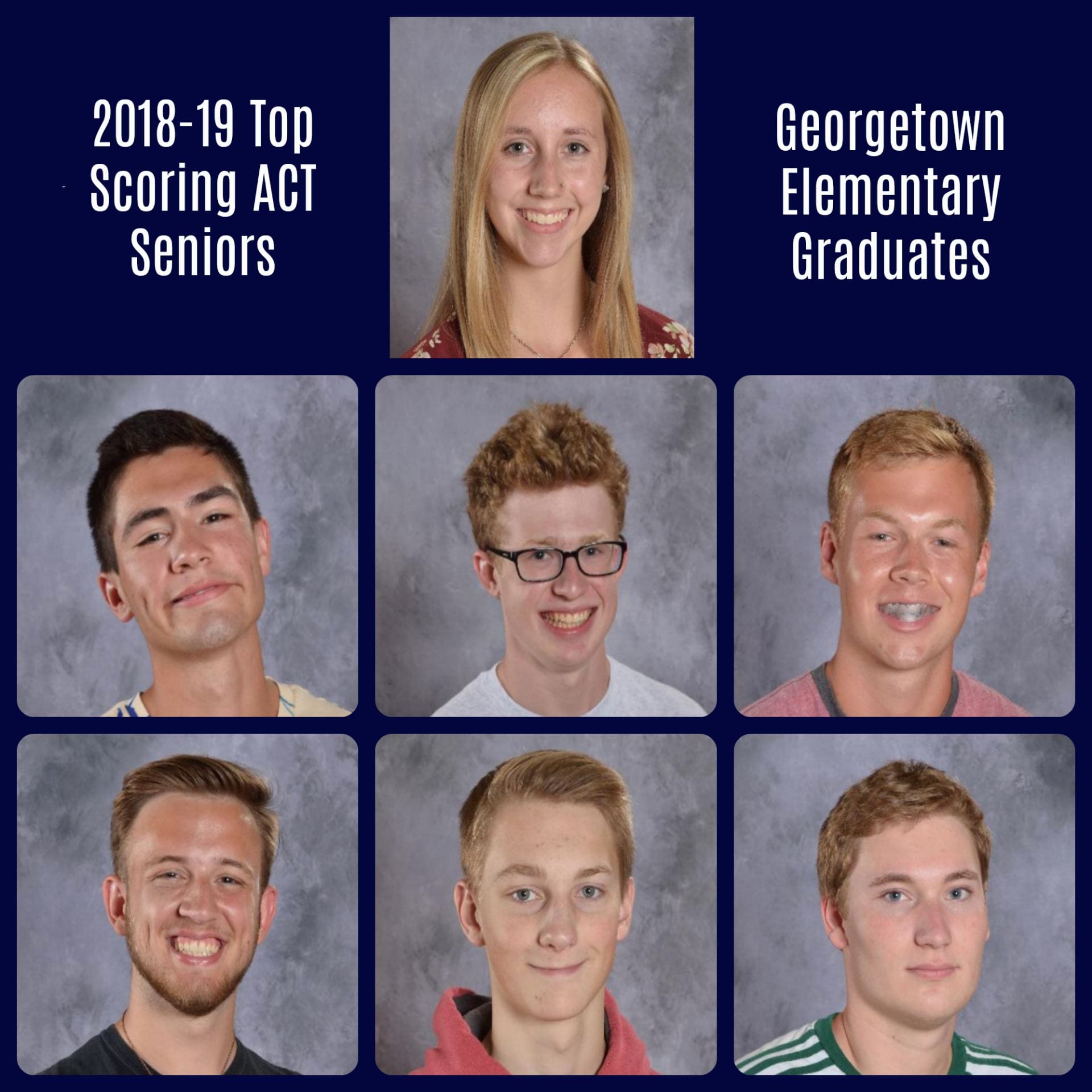 Pictured:  Skylar Brouwer, Ezra Roerig, Matt Lawrence, Luke Ellermets, Will Haverkamp, Gabe Boonstra and Jacob Wilson.
from Georgetown who are TOP SCORING ACT PERFORMERS!
These seven students, pictured above, attended Georgetown for most of their elementary career and were part of the 2011-12 fifth grade class.
We are proud of them and very honored to have played a small role in their public education careers!  We wish them all the best as they head into their next chapter in life.