Dear Parents and Students,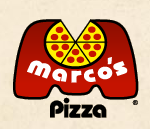 Marco's Pizza and Georgetown Elementary will be sponsoring Pizza Nights January 18 and 19. Each child has designed their own pizza box at school which will be available for parents to order in, on Tuesday and Wednesday (carryout or delivery).
This program will help Georgetown Elementary earn extra money for textbooks, equipment, field trips, etc.
This program will work similar to our other pizza nights you have participated in and will allow each child to create an art project. Box nights are fun for everyone and our most successful fund raising events. To ensure the best possible service and experience, we have divided the school into 2 separate ordering nights.
Kindergarten through 2nd grade order on Tuesday, Janurary 18. Grades 3 through 5 order on Wednesday, January 19.
You may order on either night you need to (i.e. conflict or siblings in different grades). It will be busy, so please try to order on your night and allow extra time for this fun event.
Thanks a ton!