Happy Friday the 13th Georgetown Parents!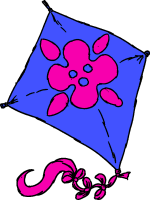 NEWS FROM THE OFFICE…… We are hoping that everyone had a great Spring Break.  Now we are all rejuvenated for the remainder of the school year!  With that being said, it is hard to believe we only have 8 WEEKS of school remaining.  Hold on tight because it will fly by!!  Just a couple of things directly from the office, OTC and prescription meds and snacks.  Medications….. MUST be brought to school by a PARENT, NOT a student!  We also have to have a medication form filled out in order to dispense these.  If it is a prescription med the form MUST be completed by a physician.  These forms are here in the office or you can find them online.  As far as snacks go we seem to be having a lot of students come down due to forgetting their snacks for morning break.  We do keep snacks in the office for special circumstances, however lately we have been flying through them due to students just forgetting.  We appreciate your help at home with this matter.  Thank you!
LUNCH INFORMATION……… Here is the April lunch menu and a new deposit slip if you need one.   April 2012 Hud Elem     Menu Deposit Slip
BIKES/RIPSTICKS/ETC…….  With spring along come bikes and ripsticks!  With that being said, PLEASE REMEMBER to send a note with your child to their teacher giving them permission to ride/walk/ripstick home.  Unless you have done so, the teacher will be required to send them home however they normally get home, such as the bus!  Thank you for your help in this matter  : )
SPENCER MEYER BENEFIT EVENTS…….  As many of you know, Spencer Meyer is a very special Kindergarten student here at Georgetown in Mrs. Estefan's class and his parents, Jason and Jodi, are also staff members within the district.  Spencer is battling Acute Lymphoblastic Leukemia and in March the family was informed that the cancer had returned in his spine.   The entire district is helping to raise money for the SPENCER MEYER BENEFIT FUND and we have a few things to let you know about.  These are great ways to help the family in this time of need!!
BENEFIT BASKETBALL GAME…….. will be held Friday, April 27 at 7:00pm at the High School.  This will be great night of fun for everyone!!  The game will be between the staff at Baldwin Middle and Riley Middle.  It will be the "Baldwin Street Ballers vs. Riley Street Rim-Rattlers"!  Doors will open at 6:30pm and entrance fees will be a VOLUNTARY DONATION to the Spencer Meyer Fundraiser!  Please come out and join us to show your support for the Meyer family!  Lots of fun things and the Eagle's Landing will be selling $1.00 Squishees (slushees), there will be Jet's Pizza, Jimmy John's, pop and candy!  What could be better?!  So MARK your calendars for FRIDAY, APRIL 27!!

TEAM SPENCER….. Fliers for this event should have come  home with your YOUNGEST/AND OR ONLY STUDENT.  I am also attaching it here in the blog.   TEAM SPENCER kids sign up sheet 2  Please read the attached flier or the one sent home with your student for ALL of the details.  This will be a donation for the Spencer Meyer Benefit Fund through sponsorship of runners and individual donations.  There will be a form coming home through PE for FREE REGISTRATION for the children's events!  You may also order t-shirts on this form. If you want to purchase a t-shirt PLEASE make the check PAYABLE to:  MICHELE SYTSMA.  T-shirt order forms are DUE APRIL 20th!!   Once again this is a great way to help out the Meyer Family!!  FYI….. if Georgetown has 100 students sign up to do this race our wonderful 4th grade teacher, Mr. Kooiker, has agreed to SHAVE his head!!! Let's do this Georgetown!!!
ZOX Staps……. We are currently out of these.  We do expect to get more in around the end of April.  When these arrive I will be sure to send out a quick message.
12th ANNUAL STUDENT ART SHOW…….. Save The Date!  The 12th Annual Student Art Show is just around the corner!  Hudsonville's annual art show includes masterpieces from students throughout the district, including 100 pieces from our Georgetown artists.  The show runs April 23 through 26 at the Park Elementary Community Room.  There will be a special artist reception for Georgetown students Tuesday, April 24 from 5:30-7:30 PM.  Please check out the attached flyer that will be up in all of the schools to promote this great event.  2012 Flyer-Blog PDF
UPCOMING IMPORTANT DATES FOR 5TH GRADERS……..  April 18 ~ Parent Informational Meeting for parents of 5th graders.  This will be held at Baldwin Middle School in the Cafeteria at 7:00pm.  May 10 ~ Field Day at BMS.  May 10 ~ Camp Meeting for parents @ 6p @ Georgetown.  May 23-25 ~ 5th Grade Camp!!  : )
PTC NEWS…….  The Father/Son event is fast approaching.  This will take place on Saturday, April 21 at the Whitecaps Stadium.  Order forms were due this week, but if you have any questions please contact David Schoonbeck at 318-0238.  Thank you.
COMMUNITY NEWS……..  MAY SCHOOL ELECTION………  On May 8 Hudsonville voters will be asked to approve the annual renewal of the 18 mill non-homestead property tax.  This is a tax on businesses and second homes, not on homestead residences or qualified agricultural property.  State Education Taxes  on homestead residences will remain at the 1994 millage rate.
We are deeply grateful for our community's continued support.  Especially during these difficult financial times, passage of the Non-Homestead Renewal allows the district to maintain the current millage rate for operational funding.  PLEASE REMEMBER TO VOTE ON MAY 8th!!
DOLL TEA PARTY……….. Saturday May 5, 1:00 – 2:30pm.  South Harbor Church,  1951 64th Street, Byron Center, MI.
$5 per-registration @ www.southharbor.org
$7 at the door
Includes special tea with crafts, activities, treats, photo booth, vendors and a raffle including an American Girl Doll as the Grand Prize.  Raffle tickets are $1 each or 6/$5.
CHALLENGE OF CHILDREN CONFERENCE…….  Challenge of Children is an annual parenting conference held at Hope College on May 17, 2012 from 9 am to 3 pm. This year our keynote, Bob Lancer be speaking on Raising Children, Raising Ourselves: Taking charge in our relationship with children begins with taking charge of ourselves first, because we cannot improve a child's self-control while we are losing ours. This conference also includes several breakouts with topics such as Transforming Difficult Children, Special Needs Children,Preparing for College Costs,Dealing with Picky Eaters, Parenting with Love & Logic, Autism Spectrum Disorder and MUCH more!Register online at www.challengeofchildren.org or call 616-796-1504 for a brochure.     Challenge of Children Flyer 2012 electronic (3)
West Michigan Flight Academy 3rd Annual Pancake Carnival……… All you can eat – kids 5 and under free, 6-12 yrs. $5, adults $10.  Games, prizes, pony rides, pilots offering flights & much more, there issomething for everyone!
When: Saturday, June 9th, 8 – 11 a.m.
Where: Riverview Airport, 805 Taylor Street, Jenison Michigan
Why: Annual Pancake Carnival fundraiser benefits West Michigan Flight Academy's flight programs.
These programs give children the opportunity to pursue careers in Aviation & Aerospace, while improving grades in Math & Science.  This event is one of many ways to reach as many kids & parents as possible, as well as raising funds for fuel and maintenance cost.  More: Internationally acclaimed aviation artist Rick Herter – Framed prints will be auctioned.  Mr. Herter will be in attendance to personalize the prints for the winning bidders.
HUDSONVILLE SHOWCASE……… Come on out for a free day of family-friendly fun.  There will be an indoor bounce house, balloon twisters, wii bowling, and many other fun activities for kids of all ages.  There will also be some great door prizes including a Kindle Fire and giveaways including a new Grill. The event is April 14, 2012 from 10-2pm at the Hudsonville High School.  No admission fee.  Call 662-0900 for more information.
HOPE COLLEGE SUMMER SCIENCE AND MORE CAMPS 2012………. Hope College is offering exciting opportunities this summer for students to explore the wonderful world of science and more. The programs will feature
"hands-on" interactive investigations designed to teach scientific concepts in a FUN and challenging way as well as hands-on, skill and technique building experiences in the non-science camps. Enrollment is based on the grade your student will enter Fall '12. You may register one grade either side if there is space available. To register, or for more information, visit our website at www.hope.edu/camps/science.htm  l. For questions, e-mail us at sciencecamp@hope.edu or contact us by phone (616) 395-7628.
HOPE COLLEGE SOCCER CAMPS……..  The Hope College Soccer camps are designed specifically for local soccer players that desire to grow in their soccer abilities.  Campers ages six to 14 attend day camps in June for a fun educational experience in a great team based setting.  At the Hope Soccer Camps we do more than build technical and tactical ability.  We also develop relationships that allows each player to build friendships with the other players and staff.  Two weeks are available from June18-22 and June 25-29.  Come for the best week of soccer ever.  Learn more at www.hopesoccercamp.com.
2012 CREATE CAMP INVENTION COMING TO HUDSONVILLE CHRISTIAN SCHOOL THIS SUMMER!………  In partnership with Invent Now, Hudsonville Christian School is pleased to offer the nationally acclaimed Camp Invention program to children entering grades one through six this summer. Camp Invention will run from 9:00 – 3:30 from June 18-22, 2012. This exciting, week-long adventure in creativity immerses children in imaginative play that reinforces and supplements school-year learning in the subjects of science, technology, engineering, and math (STEM). Hudsonville Christian staff members will facilitate program modules, and enthusiastic high school and college students will serve as Leadership Interns – ensuring that one staff member is in place for every eight children. Register on or before March 30 to receiver $25 OFF the base price of $215. Look for a flyer on Hudsonville Christian School's websitewww.hudsonvillechristian.org, or there is a flyer available at school. Availability is limited, so visit www.campinvention.org or call800.968.4332 to reserve your child's spot today!
COMMUNITY ED NEWS……….  Please see the link at the school's website at www.hudsonvillepublicschools.org or call 669-7747, ext.  #3 for information regarding all the activities being offered.  We also have the paper copy registrations of these offerings outside of our Multi-Purpose Room here at Georgetown.  You may register online for any activity that is being offered currently.   Listed below are a few of the activities currently being offered.
Spring Break Camps
Young Rembrandts ~ Cartoons
Golf Lessons
Heat Jr. Swim
Heat Diving Club
Boater Safety Classes
Afterschool Tennis
Hudsonville Recreatioin Softball
4/18 ~ Marco's Pizza Night
4/18 ~ 4th Grade Field Trip to the Symphony
4/21 ~ Father/Son Whitecaps Game
5/1 ~ Jet's Pizza Night
5/4 ~ ECSE John Ball Zoo Field Trip
Have a wonderful weekend!!
Mrs. Nurenberg  : )