BLOG BITS 10/12/12………..  Happy Friday Georgetown Parents!!!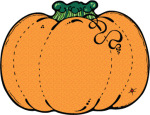 NEWS FROM THE OFFICE……… It has been a fairly quiet week here at Georgetown.  The MEAP testing started on Tuesday and today we are just doing some make-up testing.  Next week we will be doing make-up testing on Monday and finishing up the other MEAP tests on Tuesday and Wednesday.  Let's help get these kiddos off to a good start on these days!  Try to make sure they get a good night's rest and start the day with a good breakfast too!  : )  
ATTENDANCE………. Parents we are asking for some help on your end.  Attendance here is very important as we are trying to make sure all of our students are safe and accounted for.  We are just asking that if your student is going to be absent or even late that you call and notify the office.  By you calling your student in it saves us an enormous amount of time in the morning because we do not have to ask the teacher if they have heard from the student/parents and we do not have to make phone calls home to check in.  With 615 students here at Georgetown these extra steps for attendance can take a long time.  Our attendance line can be reached 24 hours a day so you are welcome to call at anytime and leave us a message.  Thank you  : )
NOTES FOR AFTER SCHOOL CHANGES……….  Please, Please, Please try to remember to send a note with your student if there will be an after school change in transportation or where your student will be going at the end of the day.  We are receiving a high volume of changes on a daily basis and that therefor means a LOT of interruptions to the classrooms!  : (  Not only does it mean interruptions, but it is hard for the teachers to remember all these changes without a handwritten note as a reminder.  Most of the teachers like to post the notes by their doors/bus schedules so they have a reminder as to all of the changes for the end of the day.  Thank you so very much for your consideration in this matter.
SCHOOL PICTURES………..   We have been receiving many phone calls as to when pictures will arrive.  We spoke with Geskus yesterday and they informed us that they should be in by the end of next week.  We will do our very best when they  come in to get them out ASAP to the students.  So look for them by the end of next week.  : )  Another little reminder, if you ordered a yearbook, these WILL NOT come until the spring sometime.  Picture RE-TAKES will be held on TUESDAY, OCTOBER 30. Remember to send in your picture packet that you already received if you would like re-takes.  If your child was absent on picture day this will be your opportunity to have their photos taken.
SCHOOL CALENDAR CORRECTIONS…….. Please see the following update that shows Calendar Corrections for the district.  A couple of the dates do affect Georgetown!!  
PTC NEWS………  The winning class for our OCTOBER Jet's Pizza night is……….  4th Grade….. Mr. Bowen!!  : )  Way to go and enjoy your pizza party!  
COMMUNITY NEWS………..  THE HEAVENLY HARVEST PUMPKIN PATCH/FAMILY FESTIVAL……..  Don't miss the Heavenly Harvest pumpkin patch and family festival coming to Hudsonville Congregational U.C.C.  4950 32nd Ave in Hudsonville.  Choose the perfect pumpkin and other harvest decor from an amazing selection from October 17-31.  The patch is open Monday- Friday from 12-8pm and Saturdays from 9am-5pm.  Special family events on Saturday, October 20 and 27.  Proceeds from the sale will benefit the church's local mission projects and other church ministries.  Bring the whole family!
HUDSONVILLE CUB SCOUT REGISTRATION NIGHT……….  This will be held on Thursday, October 18 at 6:30pm at Riley Street Middle School.  Registration will be $15.  This is for boys in grades 1 through 5.  Please read the attached sheet for more information……  Cub Scouts
CITY OF HUDSONVILLE URBAN HAY DAY……….. The orchard experience is coming to the City! Join us for the first ever City of Hudsonville Urban HayDay on October 27, 2012 from 12-5pm.  This unique event will feature a Hayride which will start at Gemmen's parking lot and travel through the
heart of downtown Hudsonville to a marketplace & fall ball which will be bustling with activity.  The hayrides will drop you off at the marketplace & fall ball which will be full of free activities, crafts, and games, vendors & crafters, and delicious food.  The orchard experience won't stop there though. Hop on a bus to take a tour of Hudsonville, stopping at several event stops throughout town which will feature pumpkin bowling, pumpkin carving demonstrations, live animals, and cookie decorating, among others. The whole family will find something to entertain and excite at this fun event where we will bring the orchard to the city.  For extra excitement, you can take part in a Costume walk & contest hosted by Grand Valley Health Plan which will offer prizes for the best family, adult, and kids costumes. The walk will depart from the Marketplace & Fall Ball at 11:30am, but will bring you back just in time for the start of the Urban HayDay!
For updated event information, including maps and event details, visit http://
business.hudsonvillechamber.com/events/details/urban-hayday-638 or call Michelle Fare at 616-662-0900.
HUDSONVILLE COMMUNITY ED…………  Hudsonville Community Education has many offerings for your kids this fall.  For more information or to register, please visit www.hudsonvillepublicschools.org or call Rebecca at 669-7747, ext. #3.
Boys Wrestling ~ Grades K-6
After School Tennis ~ Grades PK-5
Learn to Ice Skate ~ Ages 3 and up
Intro to Hockey ~ Boys/Girls w/skating experience
Home Alone Class ~ Ages 9-13
Learn to Skate ~ Ages 4 and up
Golf Lessons ~ Grades 1-8
UPCOMING EVENTS
10/16-10/17 ~ MEAP Grades 3-5
10/17 ~ Marco's Pizza Night
10/23 ~ Turkey  Trot
10/29-11/1 ~ Raey Guang Visits
10/30 ~ Picture Retakes
Have a great weekend!!
Mrs. Nurenberg  : )