Happy Friday Georgetown Parents!!
NEWS FROM THE OFFICE………. We have a good, but busy, week here at Georgetown.  The long weekend we had was nice but we were right back at it on Monday.  Parent/Teacher conferences went very well and thank you to all of you for taking the time and effort to come to these.  We also held our fall book fair.  It was a very busy place this week.  Thank you to all of the volunteers that came in to help with this great event!  The students really love the book fair and with out volunteers it would not be possible!  : ) Last, but not least, we ended the week with a Popcorn Friday which was absolutely fabulous!!!
DIRECTORY INFORMATION……… We know a lot of you have been inquiring about a school directory.  Our great PTC is working on it and we hope to have one out to families by the end of next week.  Thank you for your patience.

LUNCH INFORMATION…………  Here is November's hot lunch menu and a deposit slip if needed.   Nov. 2013 Hud Elem 2   Deposit Slip
SNOW DAY PROCEDURE FOR HOT LUNCH……….. With snow just around the corner, the food service program would like to remind parents and students about what will happen if school is closed due to weather. If the district is closed, the menu that was supposed to be served on the snow day will be moved to the next school day.  An example: if school is canceled on Tuesday due to weather, Tuesday's menu will be served on Wednesday and the menu that was scheduled for Wednesday will be completely canceled.  Because of our computer lunch account system, there will be no need to issue credits and your student will still be able to order a lunch if they need one. The only exception to this policy is if school is canceled on Friday. In this case, Friday's menu will be completely canceled and we will continue with the regular menu on Monday.  Information on what menu will be served on the day you return will be available on Twitter or the foodservice web page at www.jenhudfood.org. Please feel free to contact the food service department at 457-2400 if you have any questions or are unsure of what the menu will be. Thank you! ~ Stacey L. Wykoski, Food Service Director.
GIRLS ON THE RUN ……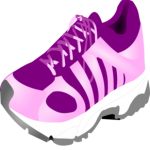 All the girls in grades 3-5 are invited to participate in the national program, GIRLS ON THE RUN.  To find out more about Girls on the Run and registration please visit the GOTR site at http://gotroac.org/registration/.  Jamestown (11/26) will be hosting registration for all of Hudsonville schools this year.   If you are interested in coaching the girls this year, please contact Cheryl Havens at 616-481-4164 orhavenspc@gmail.com.  We're in need of inspiring coaches for these wonderful girls.  Shoe fittings will take place at Georgetown on MONDAY, JANUARY 6 from 3:45p to 6:00p.
P.E. NEWS……….  P.E.  C.A.R.E.S…….. Please visit the PE BLOG for the complete details of this great project we do here at Georgetown.  The Non-perishable food/Can Drive will start on NOVEMBER 11 and go until NOVEMBER 21!  Remember the class that donates the most to this great cause gets a free t-shirt and a trip to Hudsonville Lanes  : )   Start collecting!!!
PTC NEWS…….. FALL BOXTOP COMPETITION………. WOW….. way to go Georgetown!  We collected 12,026 Box Tops and a check for $1,202.60 should come in December, woot woot!  This was amazing!!  We hope we can do this well in the spring too, so keep saving those Box Tops.  Mr. Bowen's class was the winning classroom with 1,705 Box Tops!  They will be receiving a fall treat for winning.  Thanks again for doing such a great job Georgetown students and thanks to the volunteers who helped count all of those Box Tops.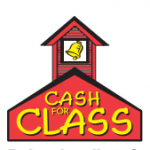 CASH FOR CLASS ………… Is coming up again!!  Family Fare and D&W Fresh Market Cash for Class will be taking place during the week of  NOVEMBER 17-23.  Purchases made with your 'yes' card will be credited to Georgetown Elementary.  You will need to "link" your yes card to Georgetown Elementary at www.myyesrewards.com.  If you're not a 'yes' member yet you can sign up at www.myyesrewards.com and pick up your 'yes' card at the customer service desk.  The money raised is used for many classroom activities including field trips and assemblies.  This is a great way to earn money for our school!!
ALL FOR BOOKS COIN WAR………..
 The All For Books Coin War tallies are in………. drum roll please…….. the UNIVERSITY OF MICHIGAN was the WINNER!!!!   The University of Michigan weighed in at 143 pounds.  Michigan State University weighed in at 139 pounds.  Georgetown students are simply amazing……… they raised $1800.00 that will be used to purchase new books for our school and help those in need who are not able to buy books!!  WAY TO GO GEORGETOWN!!!
COMMUNITY NEWS………  HUDSONVILLE HOLIDAY PARADE…….. This year is the 2oth Anniversary for the Hudsonville Holiday Parade!  Wow!!  The parade will take place on Saturday, November 23 at 10:00 am.  The parade route runs along 32nd Ave, starting at Highland Drive and going north to Central Boulevard ending at the Fire Station.  There will be activities, crafts and games for the family and photos with Santa and Mrs. Claus.  There might even be some reindeer?? This is a great way to kick off the Holiday season and we hope to see a lot of you there!
BMS PRESENTS SCHOOLHOUSE ROCK LIVE……….. Baldwin Street Middle School is proud to announce and invite you to their first musical, Schoolhouse Rock Live! Jr. Performances will be Friday, November 22 at 7:00pm and Saturday, November 23 at 4:00pm in the Hudsonville High School Auditorium. This production is based on the popular television series of the 1970s and 1980s and is very kid friendly. Tickets are $6.00 each, reserved seating and are available in the main office at BMS and will also be available (1) hour prior to each performance at the door.  Come out, enjoy some family friendly time and support your local middle school!
THANKSGIVING AND CHRISTMAS ASSISTANCE……..  The year has gone by quickly and we at Love In the Name of Christ are preparing for the holiday season. Even though the economy has improved – there are still many families in need. We offer Thanksgiving and Christmas Assistance to struggling families that either live in our service area of Jenison, Hudsonville, and Grandville, attend a church participating with Love INC, or attend a school in our service area.  If you are aware of a family that could use assistance, please feel free to pass on the attached forms. The applications are also available at the Love INC office (Monday through Friday 9 am – 4 pm), 3300 Van Buren, Hudsonville, or on our website: loveinthenameofchrist.org. The Thanksgiving application must completed and returned in no later than NOVEMBER 7.  The Christmas application must be completed and returned no later than NOVEMBER 14. The applications are attached here…….. Christmas Assistance App 2  Thanksgiving Assistance App 2
COMMUNITY ED NEWS……….. 
Hudsonville Community Education has many offerings for your kids.  For more information or to register, please visit www.hudsonvillepublicschools.org or call Rebecca at 669-7747, ext. #3.  Listed below are some of the activities that are available currently.
BOYS 3rd-6th GRADE BASKETBALL……HUDSONVILLE MYWA WRESTLING…….GYMNASTICS/DANCE/CHEER…….HEAT SWIM TEAM……..LEARN TO ICE SKATE……. INTRO TO HOCKEY
Upcoming Winter Activities to be on the lookout for……….. ROCK THE GYM…… BASEBALL CLINICS…….. SOCCER………TAE KWON DO…….. JR. EAGLES BASKETBALL…… COOKING CLASSES…….. GUITAR CLINIC
UPCOMING DATES
11/12 ~ PTC Meeting 6:30pm
11/17 – 11/23 ~ Cash for Class at Family Fare/D & W
11/20 ~ Marco's Pizza Night
11/27 -11/29 ~ Thanksgiving Break
12/3 ~ Holiday Program (Grades K-2 @ 6:30p; Grades 3-5 @ 7:45p)
12/4 – 12/6 ~ Holiday Shop
12/6 ~ Popcorn Friday
12/10 ~ Jet's Pizza Night
12/18 ~ Marco's Pizza Night
12/20 ~ Classroom Holiday Parties
12/23 – 1/3 ~ Holiday Break
HAVE A GREAT WEEKEND!!      Mrs. Nurenberg  : )