NEWS FROM THE OFFICE……….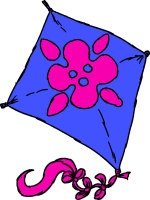 It has been a fairly quiet two weeks here at Georgetown since our last "Blog Bits".  Which is a good thing : )  Other than the weather outside there really is nothing to complain about!  Let's hope that when we return from spring break that it will actually feel a little like spring outside!  We would like to send out a compliment to our second graders here at Georgetown.  They did a great job with a pilot testing program that was online.  The students did this all week and did a GREAT job!!
Woot ~ Woot…… ONLY 4 more school days until Spring Break!!  Bring on the warm, sunny weather!!  : )
Parents of 5th Graders I have added a section a bit lower in the post for you to keep your eyes on.  It has all of the upcoming important dates for you to keep track of.  5th Graders get very busy here in the Spring so please make sure to be checking this  : )
YEARBOOKS…….. If your student ordered a yearbook with their photo package their yearbook should have come home with them either yesterday or today.  We did order a few extras so if your child did not get a yearbook and would like one we have some in the office for sale.  They will be $10.  Please make checks payable to "Georgetown Elementary".  Thank you  : )
LUNCH MENU……….  April 2014 Hudsonville Elem   Deposit Slip
5TH GRADE NEWS………. Well if you have a current fifth grader hold on tight because your spring time is going to fly by.  It is a very fun and exciting time for these kids!!  Please get your calendars out and keep track of the upcoming events!  There are a LOT of dates!!  Please enjoy this time with your 5th grader because before you know it they will be graduating!!  Have Fun!!
APRIL 23/24 ~ Band and Orchestra Parent Information Mtg at 7pm.  April 23 is at Baldwin Middle. April 24 is at Riley Middle.  You may attend either  : )
APRIL 29 ~ Sixth Grade Orientation at Baldwin Middle for Parents AND Students @ 7pm
MAY 8 ~ 5th Grade Camp Meeting for Parents from 6:00p to 7:00p in Georgetown's Multi-Purpose Room
MAY 20 ~ Whitecaps Baseball game for Safeties
MAY 21-23 ~ 5th Grade Camp : )
MAY 30 ~ 5th Grade Celebration – Information Coming Soon!
JUNE 3 ~ 4th/5th Grade Field Day @ Baldwin Middle School with all other elementaries.
JUNE 4 ~ Rain Date for 4th/5th Field Day
PTC NEWS…….. MOTHER/DAUGHTER SKATE-O-RAMA……. is coming on APRIL 19!!  I am attaching the flyer with all of the details.  This will be a great night for mothers and daughters!!  REMEMBER the DEADLINE for registration is THURSDAY, APRIL 3!!!  Skate-O-rama BW
MARCO'S PIZZA NIGHT WINNER……… is 2nd grade……. Mrs. Greenlund's class.  Way to go 2nd graders!!  They will be awarded with a pizza party for lunch from Marco's.  : )
ART NEWS……..  SAVE THE DATE!  The spectacularHPS District Art Show will be held April 21-29 at the Hudsonville City Hall.  Georgetown's special Artist Reception night will be Monday, April 28 from 5:30-7:30 PM.  For more information visit:  HPS Art Program website: http://hudsonvilleartprogram.blogspot.com/p/home.html    Georgetown Art Blog: http://josettebrouwer.edublogs.org/
P.E. NEWS…….. GEORGETOWN JOGGERS……..Joggers will run every Monday/Wednesday from 3:40p-4:15p. They will be working up to run the Eagle5K on March 29.

COMMUNITY NEWS………  INNOVATION IN EDUCATION AWARD………  The mission of the Hudsonville Education Foundation is to foster additional educational opportunities for Hudsonville Public School students by providing funding for resources that enhance learning and encourage innovation in the classroom.  Nominations now being Accepted for our "Innovation in Education Award".  
In 2012 the HEF approved a new award titled, The Innovation in Education Award. This award has been made possible through a donation from a family in the Hudsonville Public School District in honor of Theresa Reagan, Principal of Georgetown Elementary. The donor family wanted to recognize Theresa for her unquenchable desire to innovate, both in the classroom and throughout her building.
The Innovation in Education Award is intended for an individual or group of individuals who exhibits a passion for innovation and directly impacts students in the Hudsonville Public School District. Recipients of the award could include teachers, administrators, employees, and volunteers.
Nominations for the Innovation in Education Award will be accepted from March 1 – April 18, 2014. Nominations can be submitted by HPS staff and community members. The HEF Board will review the nominations and the $500 award will be delivered to the winning nominee(s) in September at the beginning of the next school year. Please note that only online applications will be accepted.  Award nomination applications are available on our website at www.hudsonvilleeducationfoundation.org
HOLY CROSS LUTHERAN CHURCH CONSIGNMENT SALE………… March 28 & 29 (infant & children's clothing, toys, maternity clothing, books, & more).  Mark your calendars—the Holy Cross Consignment Sale (formerly led by MOPS) is coming soon! It will be Friday, March 28 from 9:00 a.m.–3:00 p.m. and a half price sale onSaturday, March 29 from 9:00 a.m.–1:00 p.m. If you have kids clothing, toys, etc. to sell and you are interested in being a seller, please fill out the 'Seller Application' and return it to the church office, 1481 Baldwin Street, Jenison, MI 49428. Also, print off the 'Seller Instruction Packet' for your reference on how to prepare your sale items properly. This information is located on our website at holycrossjenison.org under the 'Events' tab. If you have any questions, please contact Shawn Smith at 457-2420 or office@holycrossjenison.org. Proceeds from the sale will help support the Family, Children, & Youth Ministries at Holy Cross Lutheran Church.
S.O.A.R. II PARENT SURVEY………… For the past three years, we have been working on accomplishing our district's long-range planning goals outlined in S.O.A.R. I (Strategic Objectives to Achieve Results).  Some of the accomplishments include, but are not limited to, implementation of all day every day kindergarten, additional extra curricular opportunities for students (Middle School drama/musical productions and lacrosse as a club sport), and an increased focus on relevance/21st Century Skills in our classrooms.  A report of the many accomplishments during the past three years can be found on our district's website.
To continue our tradition of excellence at Hudsonville Public Schools, we are asking for your help in the development of our next strategic plan.  We have completed the first phase of development (Focus Groups) and are very thankful for the wealth of information we received regarding the strengths of Hudsonville Public Schools and areas to focus on in the future.  An executive summary can be found on our website.
In February we randomly selected parents to participate in our needs assessment survey.  If you were not selected for the random survey now is your opportunity to participate in the survey that is now open to all parents and community members.  Please consider taking part in helping us set the direction for the next three years.  The survey, linked below, should take no more than 15 minutes to complete and will close on March 31.   Parent and Community Survey
Thank you for your response and participation in this very important process.
Sincerely,
Nick Ceglarek, Superintendent
Ken Hall, Board of Education President
LITERARY AWARDS 2014 FLASH FICTION CONTEST……….. All entries must be 500 words or less. Submissions will be divided into four age groups: Child (11 & under), Adolescent (12—16), Young Adult (17—24) and Adult (25 & up).   Please limit entries to ONE per person. Ten finalists in each category will be selected by On-the-Town staff. One winner from each category will be selected from the finalists by a judge. Winners will be notified, and winning entries will be published in the June issue of On-the-Town and posted on www.mlive.com/onthetown. Winners will receive a cash prize from Festival of the Arts.  All entries must be postmarked by April 3, 2014 or hand delivered to the On-the-Town Office (2141 Port Sheldon Rd., Jenison) by 4 pm April 3, 2014. (Please see below for electronic submissions.)  The competition will be blind judged, meaning the judges receive the entry with a number on it and no information on who wrote the piece. The judges' decisions are final.  All entries must have a separate cover sheet with name, address, phone number, and age. (Example: John Smith, 8732 Sweet St., Grand Rapids, MI 49504. 616-873-9403, Age: 24.)  No name or any other identifying information should appear on the actual story. Cover sheet should be attached to entry with a paperclip. Due to the volume of entries received, we can NOT return entries.  ELECTRONIC SUBMISSIONS  ONLY submissions sent to townmag@mlive.com will be accepted.  Electronic submissions will be received on or before April 3 by 4 pm.
Submissions must be in the form of a downloadable Word document or Google document (please, do not paste your submission in the body of an email). Entries must include a cover sheet, following the guidelines above.
MOM~TO~MOM SALE………. April 5, 2014 (Saturday), 9am-2pm,  DeVos Place, Grand Rapids MI.  The West Michigan Mom's Sale is the best place in Grand Rapids to save money on children's clothing, toys, nursery furniture, and maternity wear!  Shop from over 200 booths filled with gently used items!  You'll find everything you need for your children, all at one place!  Don't miss this one-day event!  Small Strollers Welcome!  Admission is FREE and donations will be accepted at the door to benefit Alpha Women's Center.
THE HUDSONVILLE SHOWCASE……….
Wrap up your spring break with a chance to win cash and prizes as we celebrate spring in Hudsonville at the
Hudsonville Showcase on April 12, 2014
. You'll have the opportunity to sample, test, and browse local products and services from area businesses, while enjoying free activities, give aways, door prizes, and games!  The Hudsonville Showcase is a great event with something for everyone, with over 80 vendors, fantastic door prizes, and even family-friendly entertainment!! This year, stop by our photo booth for a keepsake photograph or try your hand at our money grab.  The person who can grab the most play money in the cube will win $200, but you'll also be able to grab 'instant cash' and extra door prize entries!  Come on by to check out the
Hudsonville Showcase on April 12, 2014 from 10 am to 2pm at the Hudsonville High School. 
PARENT SUMMIT……….
We all know that parenting is not easy, but it is easier with the right tools, resources, and people around to help.  Join us for all of these things at the "Parent Summit" held at EverGreen Ministries.  There are breakout sessions for parenting birth through adult.  Topics will include Bullying, "Net-iquette", Faith Talks, Purity, Adolescence, Passage to Independence and more.  
April 26th – 8:00 – 12:15
.  
Cost is $10
– Keynote speaker, two breakout sessions, and snacks are included. There will also be a resource table with materials available to purchase.  Go to 
egm.org
 to find more details, to create an account, and register for the Parent Summit.
BAUER CRC COMMUNITY FLEA MARKET……….
Bauer Christian Reformed Church will be holding a community flea market in our parking lot 
May 3, 2014 from 8 am to 4 pm
. This is a great opportunity to sell those unwanted items, craft items, or home based products. Reserve your spot by filing out the application form on our web site "
bauercrc.org
" or calling Jim Stuck at 
(616) 446-2186
 for a form. 
Deadline for applications is April 15, 2014.
CAMP INVENTION……… Sign up for Camp Invention and save! Sign up now for an early registration or sign up multiple children and save even more.  Get all the details on the link below.  Camp Invention inspires creativity and inventive thinking during its weeklong summer program! Throughout the week, children work together to solve real- world challenges that prepare them for the 21st century. Whether they are creating an epic, insect-themed pinball machine or dismantling broken devices, participants learn new approaches to everyday problems!  Camp Invention will be at Hudsonville Christian School from June 16 – 20.  Sign up today and save!  Questions? 800.968.4332 or campinvention.org
COMMUNITY ED NEWS………. Hudsonville Community Education has many offerings for your kids.  For more information or to register, please visit www.hudsonvillepublicschools.org or call Rebecca at 669-7747, ext. #3.  Listed below are some of the activities that are available currently.
Upcoming Activities to be on the lookout for………..  Girls Volleyball Clinic……. Baseball Clinics…… Kitchen Creations……. Guitar Clinic…….. Middle School Waterpolo……… Young Rembrandts Drawing.
UPCOMING DATES
3/29 ~ Eagle 5K Fun Run
4/1 ~ Jet's Pizza Night
4/3 ~ Georgetown Talent Show : )
4/4 – 4/11 ~ SPRING BREAK
HAVE A GREAT WEEKEND!
MRS. NURENBERG  : )