Fourth grade readers (Taelyn, Lauren and Camille)  sitting below the newest birthday board.  Many thanks to Mrs. Hersberger and Mrs. Brenner (and their assistants) for honoring our students and their birthday months all year long!
Recently, I read a post that said, "Anyone who doubts the commitment of teachers, should imagine being in school on Halloween."  I would
counter that with, "Anyone who doubts the commitment of teachers, should image being in school the day AFTER Halloween."  It is the most anticipated holiday — lots of high costume expectations, a  school party and a late night,  followed by a day in school with crazy sugar levels and not enough sleep.  Best part of all, we all survived!
I reminded teachers to rest up this weekend because our week also kicks off with the end of Daylight Savings Time…which gives an extra hour of sleep yet disrupts children's sleep cycles.  It's a big adjustment for all of us — so we anticipate some big YAWNS as we adjust to fewer hours of daylight.
We are gearing up for Parent Teacher Conferences, November 18 and 20.  We rushed to get our appointments out to all parents in advance of BMS conference scheduling.  We want you to be aware of your elementary times so you could schedule your middle school child's conferences on the opposite day.
For those of you new to Georgetown, teachers have 15 minutes per parent for each child.  The focus of conferences is to highlight the growth your child has made since the beginning of the year.  You may also hear about an area to grow because as teachers we keep raising the bar higher for learning and social/emotional behaviors.  I want to express my gratitude to all of our blended families who have agreed to sit together for one conference period for your child.  This sends an important message to your child that we are all on the same page. Thank YOU!
LOST and FOUND will be on display for conferences — middle of the rotunda on tables.  Please make sure you check this for your child's clothing…and also check their locker!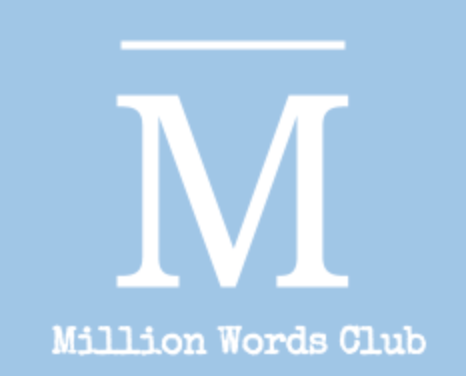 Before I wrap up, a couple to items:
I'd like to share a wonderful opportunity for girls who are interested in STEAM STUDIO like learning opportunities.  This event is sponsored by MSU — and Mrs. Totten has heard RAVE reviews.
I've received questions from parents about the GEORGETOWN MILLIONAIRE's CLUB.  Here's a link to a blog post about how to help your child become a millionaire by the end of the year.
Wishing you a relaxing post-Halloween weekend!
Mrs. Reagan