NEWS FROM THE OFFICE……….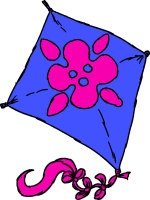 What a flurry this week has been!  It just flew by and now it is over.  I sure hope everyone had a fantastic spring break!  I know I sure did.  Now let Spring begin!!!  Remember this time of year is EXTREMELY busy for everyone with school functions and just life in general.  We will do our very best to keep the "Upcoming Events" at the end of the "Blog Bits" current so make sure to keep watching these dates.  : )  Please make sure to follow your student's teacher's blog as well, it will have a lot of upcoming information on it.  Especially if there are field trips, etc.
NOW…….. whether you are okay with this or not……  I am starting the countdown to Summer Vacation!!  lol  Believe it or not we only have 34 school days left!!  Yikes!!  : )
5TH GRADE PARENTS…….. Please be AWARE there has been a date change for the 6th Grade Orientation at Baldwin Middle School.  As you may have seen in other information that has come home, the date I had published has changed.  6th Grade Orientation will be on MONDAY, APRIL 28 at 7:00pm.
YEARBOOKS…….. If your student ordered a yearbook with their photo package their yearbook should have come home with them either yesterday or today.  We did order a few extras so if your child did not get a yearbook and would like one we have some in the office for sale.  They will be $10.  Please make checks payable to "Georgetown Elementary".  Thank you  : )
LUNCH MENU……….  April 2014 Hudsonville Elem   Deposit Slip
5TH GRADE NEWS………. Well if you have a current fifth grader hold on tight because your spring time is going to fly by.  It is a very fun and exciting time for these kids!!  Please get your calendars out and keep track of the upcoming events!  There are a LOT of dates!!  Please enjoy this time with your 5th grader because before you know it they will be graduating!!  Have Fun!!
APRIL 23/24 ~ Band and Orchestra Parent Information Mtg at 7pm.  April 23 is at Baldwin Middle. April 24 is at Riley Middle.  You may attend either  : )
APRIL 28 ~ Sixth Grade Orientation at Baldwin Middle for Parents AND Students @ 7pm
MAY 8 ~ 5th Grade Camp Meeting for Parents from 6:00p to 7:00p in Georgetown's Multi-Purpose Room
MAY 20 ~ Whitecaps Baseball game for Safeties
MAY 21-23 ~ 5th Grade Camp : )
MAY 30 ~ 5th Grade Celebration – Information Coming Soon!
JUNE 3 ~ 4th/5th Grade Field Day @ Baldwin Middle School with all other elementaries.
JUNE 4 ~ Rain Date for 4th/5th Field Day
PTC NEWS…….. STAFF APPRECIATION HELP NEEDED……… The PTC is looking for Parent Volunteers to help out with our Staff Appreciation Week here at Georgetown.  It will be held the week of May 5-9.  This takes many "helping hands" to pull off.  We would really appreciate it if you would take the time to visit the website and help us out with donations and/or your time to help out.  Hers is the link for Volunteer Spot where you can sign up to help out………. http://vols.pt/tbefyh    Thank you so much for your consideration in this endeavor!!  We really appreciate our Georgetown Parents!!
ART NEWS……..  STUDENT ART SHOW……. will be held the week of April 21-29.  Please read the attached flyer for all of the details……. ART SHOW:2014   For more information visit:  HPS Art Program website: http://hudsonvilleartprogram.blogspot.com/p/home.html    Georgetown Art Blog: http://josettebrouwer.edublogs.org/
P.E. NEWS…….. CLEAN TENNIS SHOES…….. The weather is turning and kids are wearing shoes outside and if they wear those shoes to gym, we get lots of dirt in the gym which makes our floor very slippery.  I know parents do not want to buy new shoes at this point, so they do not need to be new shoes, just a clean pair in their lockers.   Thanks so much for helping again!!
COMMUNITY NEWS……… FEEDING AMERICA, FREE FOOD……….  Free Food, Thursday, April 24, 6:00 – 7:00 PM. Feeding America West Michigan Mobile Food Pantry will be at Hudsonville Congregational United Church of Christ, 4950 – 32nd Ave.  The food is free to those in our community who are struggling in these tough economic times. There will be an assortment of food, consisting of fresh seasonal produce and other high quality grocery items. If you have questions or need more information please call 616-669-1295.
PARENT SUMMIT………. We all know that parenting is not easy, but it is easier with the right tools, resources, and people around to help.  Join us for all of these things at the "Parent Summit" held at EverGreen Ministries.  There are breakout sessions for parenting birth through adult.  Topics will include Bullying, "Net-iquette", Faith Talks, Purity, Adolescence, Passage to Independence and more.  April 26th – 8:00 – 12:15.  Cost is $10 – Keynote speaker, two breakout sessions, and snacks are included. There will also be a resource table with materials available to purchase.  Go to egm.org to find more details, to create an account, and register for the Parent Summit.
BAUER CRC COMMUNITY FLEA MARKET……….Bauer Christian Reformed Church will be holding a community flea market in their parking lot May 3, 2014, from 8 am to 4 pm.  Lunch will be served on the grounds.  The church is located at 4958 Bauer Road. There will be a wide variety of items including bake goods, crafts, fresh hamburger, and family items.
DOLL TEA PARTY………….May 10th, 1:00 – 2:30pm
. This fun event for moms (or grandmas or aunts or sisters) and daughters and their dolls is special tea with crafts, activities, American Girl Doll raffle, treats, photo-booth, vendors, and more. Tickets are $6 each and are available at 
southharbor.org/events/teaparty
.  South Harbor Church, 1951 64th Street SW, Byron Center, MI  49315.  
616-531-3500
CAMP INVENTION……… Sign up for Camp Invention and save! Sign up now for an early registration or sign up multiple children and save even more.  Get all the details on the link below.  Camp Invention inspires creativity and inventive thinking during its weeklong summer program! Throughout the week, children work together to solve real- world challenges that prepare them for the 21st century. Whether they are creating an epic, insect-themed pinball machine or dismantling broken devices, participants learn new approaches to everyday problems!  Camp Invention will be at Hudsonville Christian School from June 16 – 20.  Sign up today and save!  Questions? 800.968.4332 or campinvention.org
COMMUNITY ED NEWS………. Hudsonville Community Education has many offerings for your kids.  For more information or to register, please visit www.hudsonvillepublicschools.org or call Rebecca at 669-7747, ext. #3.  Listed below are some of the activities that are available currently.
Upcoming Activities to be on the lookout for……….. Baseball Clinics…… Kitchen Creations……. Guitar Clinic…….. Middle School Waterpolo……… Young Rembrandts Drawing.
UPCOMING DATES
4/19 ~ Mother/Daughter Skate-O-Rama
4/28 ~ Hudsonville Art Show – Georgetown's Open House Night
5/2 ~ Popcorn Friday : )
5/6 ~ Jet's Pizza Night
5/8 ~ ECSE Field Trip to John Ball Zoo/Parent Involvement
5/8 ~ Georgetown PTC Meeting @ 6:30pm
5/12 ~ 5th Grade "Just Write" Celebration @ 2:30pm
5/13 ~ 3rd Grade "Just Write" Celebration @ 2:30pm
5/14 ~ 4th Grade "Just Write" Celebration @ 2:30pm
5/15 ~ 2nd Grade "Just Write" Celebration @ 10:30am
5/15 ~ 1st Grade "Just Write" Celebration @ 2:45pm
5/20 ~ Safeties Whitecaps Trip
5/21-5/23 ~ 5th Grade Camp  : )
5/23 ~ ECSE Picnic at Hager Park/Parent Involvement
5/26 ~ NO SCHOOL/Memorial Day
5/29 ~ 3rd Grade Field Trip to Tunnel Park
5/29 ~ ECSE End of Year Celebration (Last Day of School for ECSE)
5/30 ~ 5th Grade Celebration
HAVE A GREAT WEEKEND!
MRS. NURENBERG  : )