Blog Bits 6/9/2017
News from the Office…
Thank you for the treats and gifts that were brought into the office the past couple days! We appreciate it so much!!
Thank you for sharing your children with us for another amazing year! We hope you all have a safe and very enjoyable summer!! We will see you back for the first day of school on August 29! Yes, we will be starting before Labor Day in the Fall. Have a wonderful break!!
Open House Dates…
August 23 – PK/K Open Houses
August 24 – 1st – 5th grade Open Houses
Community News…
• Family Video – For More than 30 years Family Video, has been providing entertainment to families in your community and 2017 is no exception. It is our pleasure to support you and your efforts. For each "A" earned by students in core subjects, Family Video will give them a FREE MOVIE or GAME RENTAL (limit of 5). Last year we gave away over $1 Million in free rentals to students. The program runs June 15th to July 15th and is open for students from Kindergarten through College at any Family Video location. Way to go students on another job well done!
•Attention, Bridge Card holders: Double Up Food Bucks will be back at your area's farmers' markets starting in June. When you use your Bridge Card at a
participating farmers' market, the Double Up Food Bucks program will match you dollar for dollar with bonus funds – up to $20 – that you can use in the market to buy more fresh, Michigan-grown fruits and vegetables. It's that simple – spend up to $20 on your Bridge Card at the market, and you'll get up to $20 more, free, to spend on healthy, local foods. Most farmers' markets and some on-farm produce stands in Kent, Ottawa, and Muskegon Counties are participating. Visit www.doubleupfoodbucks.org or call toll-free 1-866-586-2796 for market locations and more information, or just visit your favorite market starting in June!
•Meet Up and Eat Up
Meet Up and Eat Up is a federally funded program that provides FREE meals and activities to children of all ages. This summer's program will take place at the Presidential Estates Club House (5075 Presidential Lane, Hudsonville),
Monday
–
Friday
,
12:00 – 1:30 pm
, from
June 19 – August 18
. The food portion of this program is provided by Jenison/Hudsonville School Food Service through the National School Lunch Program. Various activities will be provided by local volunteers. A meeting will be held on
May 18 at 5:00 p.m.
just before the food truck. This will be a time for parents to meet the volunteers and learn more about the program and how they can get involved. Feel free to contact Shana DeWent at
shana@sunrisemin.org
if you have any questions. This institution (USDA) is an equal opportunity provider.
•Saturday, June 10

 – 

Kids Day 2017!
Kids! Moms!, Dads! – get your summer off to a great start with an affordable, family-friendly event. Come to the 8th annual Kids Day at the Hudsonville Fairgrounds between 

10 am and 2 pm

 (note time change). Enjoy free stage shows,  $.25 games, door prizes, affordable kid-friendly food, and much more. We'll be there come rain or shine. Kids Day is organized by Jehovah Jireh Ministries, and is supported by several local businesses, churches, and organizations.
•Summer Arts Camp at Evergreen Ministries
Theme: Under Construction
Middle School Arts Camp: 
July 30-August 2
, 
6 pm – 9 pm
Registration opens on 

June 1
 and is lottery based if the camps get full.  Registration will be at 
egm.org
 (follow the links on the home page).
Arts Camp Share night is 
August 3 at 6:30 pm
EverGreen Ministries
4512 – 48th Ave
Hudsonville
•Hudsonville Rocket Cheerleading Registration
Is your daughter going into 1st-8th grade next fall and interested in cheering? Hudsonville Rocket Cheerleading will be having their registration dates on
Monday, June
19
th
, and
Tuesday, August 1st
.  Both will be from 
5-8pm
 and take place at the Hudsonville High School cafeteria.  The registration deadline is
Tuesday, August 1
st
 (no late registrations will be accepted).  The cost of registration is $75 and includes an end of year banquet and trophy.  1
st
 – 6th-grade girls are required to purchase a shell ($25 new and $15 used) and skirt ($25 new and $15 used).  **See website for info about used uniforms.**  7
th
 and 8th-grade girls are required to pay a $10 uniform rental fee.  The 1st-6th-grade girls will be cheering at the Hudsonville Youth Football games and the 7th & 8th-grade girls will be cheering at the Hudsonville Club Football games. Check out the Hudsonville Rocket Cheer Website for more info (
www.hudsonvillerocketcheer.com
).  If you have questions about the program, please contact Coach Britni via e-mail at 
hudsonvillerocketcheer@gmail.com
.  We look forward to seeing you at registration!
•DRIVE ACADEMY 2017
Courthouse Athletic Center- $90
Monday – Thursday
Boys and Girls Ages 8 – 14
Basic Skill Development & Fundamentals Learn From Detroit Pistons D-League Staff
Camp includes:  Drive Academy T-Shirt, Snacks, Sports Drinks., and 4 Drive Tickets for 2017-18 Season
•The Michigan Fire Juniors, the state's Juniors Program of the MLS Professional Club the Chicago Fire, are a professional youth soccer club offering organized play to 4-19-year-old players. We are based in the Hudsonville/Jenison area, offer many levels of competitive play, and many training programs designed to offer players of all levels exceptional opportunities. Our T.O.T.A.L. Technical Hour has been Nationally recognized as a "Top Ten Best Practice" by the NSCAA two years and is just one example of our deep commitment to Player Development.
We hold tryouts each June to form teams and invite any soccer players interested in trying out. For more information about our tryouts, please visit our website atwww.michiganfirejuniors.com for details or to register for tryouts.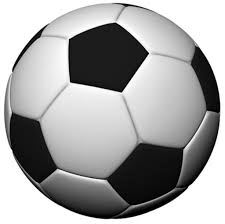 •AYSO Soccer Registration for Fall Season
We're happy to announce that registration is now open for this fall. Please visit www.ayso676.org to begin the registration and volunteer process.  The early-bird discount is available until Memorial Day so act fast!
If you have questions about the new website, hit the "support" button in the bottom-left corner of the web page for immediate assistance.  They have videos and instructions that are very helpful.
Every year, we keep building on the success of the last.  Over 1,600 children enjoy this program because our entire community recognizes that this is a labor of love.  I encourage all of you to consider joining this winning team in some capacity.
If you have registration questions, email: registrar@ayso676.com
Arenda Van Klompenberg 
AYSO 676 Registrar
AYSO – The World's Biggest Soccer Club
•AYSO United West Michigan 

Tryouts for Boys/Girls Ages 9-18
AYSO United is AYSO's new competitive travel club 
formed here in West Michigan for all players seeking a unique club soccer experience focused on player development. Tryouts will be held in Caledonia, Cedar Springs and, Georgetown (including their surrounding areas). Please visit our website to get all the latest information (including times) you will need to pre-register and come join us!
Georgetown: Port Sheldon Sports Complex
Monday, June 19
th: Boys Select Birth Years 2008-2003
Tuesday, June 20th
: Girls Select Birth Years 2008-1999
Cedar Springs: Boomer Park
Monday, June 19th

: Boys Select Birth Years 2008-2003
Tuesday, June 20th

: Girls Select Birth Years 2008-1999
Caledonia: Caledonia High School
Wednesday, June 21st

: Boys Select Birth Years 2008-2003
Thursday, June 22nd

: Girls Select Birth Years 2008-1999
All AYSO United players will play at least half of every 
game, have certified coaches that follow AYSO's coaching philosophies, will practice exemplary good sportsmanship and will have advanced player development opportunities to grow in a challenging environment.
•Saturday

 Slip N Slide – 

June 17, 2017, Noon-5pm
Enjoy a Slip N Slide down the hill of the Soccer Bowl after school gets out for the summer.  Bring your family and friends to this community sponsored event and enjoy a kick-off to summer fun!  Activities include: 5K/run/walk, raffle, children's activities, bounce houses, foam pit, clowns, balloons, and treats for children of all ages.  All proceeds generated from the raffle and the 5K will go directly back into our own community to support KIDS HOPE USA.  More information at www.saturdayslipnslide.com
Community Ed…
The summer brochure is full of fun! There are many activities for your kids to get involved in over the summer!! Click here to view the brochure.
You can also register online!!
Please feel free to call if you have any questions.
Rebecca Fabiano
Hudsonville Community Education 669-1740, ext #3
hudsonvillepublicschools.org