Blog Bits 1/11/2019
News From the Office…
Happy New Year to all of you! We hope you were able to enjoy some time with family and friends and get caught up! We certainly enjoyed our time and now are ready to get back into the swing of it. We jumped right back into our learning routines and the kids are doing great!
Just a reminder that with the cold temps coming, please send your kids ready to go outside. We watch the temps throughout the day and get them out to play when we can. Please send them with their labeled boots, coats, hats, gloves, etc. We greatly appreciate it!
Next Early Release and Winter Break…
The next early release in on Feb. 1. The students will be dismissed at 12:15. We also have Winter Break the following Monday and Tuesday on Feb. 4 and 5.
PTC News…
Looking For Planning Help!
••••The PTC is looking for some volunteers to make up a team for our girls event at Georgetown this spring. It will be a dance and the more help the better to make a special evening for our ladies. Looking at meeting at Biggby at the end of January.••••
Please contact Audrey Straub at audreystraub@gmail.com if you are interested.
Jan. 10 – Jet's Pizza Night
Jan. 17 – PTC Meeting in the library at school starting at 6:30
Jan. 25 –  Popcorn Friday
K Registration Night for the 2019/2020 School Year…
Do you have a preschooler or future kindergartener?  Does your child need summer care? If so, it's time to register for Summer and/or Fall 2018-19 programs.
A registration meeting regarding fall 2019-20 PK and K programs will be held on January 24 @ 7 pm at Georgetown Elementary.  This is for PARENTS ONLY.  The meeting will be 30 minutes in length.
TIME SAVING TIP:  Follow this link to the enrollment paperwork. Complete it at home.  Drop the paperwork off at the school office (8-4 pm) before the 1/24/19 registration meeting.  When you drop off the paperwork, you will also need to bring the following:
Child's original birth certificate
Utility Bill
Driver's License for one parent
Early Childhood Open House/Registration Night for 2019/2020 Year…
This Night is for the 2019-2020 School Year and 2019 Summer Programs
It will be held Tuesday, January 22 2019 at the Early Childhood Center from 6:30 – 8:00 pm located at 5535 School Ave.
*** This is a chance to gather information about the programs, meet staff, and visit the Early Childhood Center*** There is no formal presentation and children are welcome.
Registration forms are accepted that evening with a $40.00 non-refundable registration fee per child and a $100 non-refundable deposit per family. Enrollment fills quickly
For more information, please call the Early Childhood office at 616-797-0842, ext 1
Community News…
•Husonville Girls Youth Lacrosse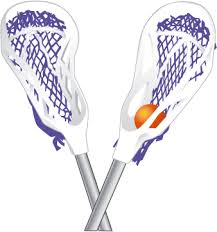 Hudsonville Girls Youth Lacrosse Grades 3-8 Registration Opens December 1 – December 31, late registration is from January 1 – January 31.
The fee is $300 for the season and payments are due by Feb. 1
Go to hudslax.com for more information!
•Hudsonville Boys Youth Lacrosse
Registration for Boys Youth Lacrosse Grades K-8 is Open as of December 1, 2018, for early registration.  Registration continues from January 1-January 31, 2019 with a LATE FEE!
Because we understand December can get very expensive, NO fees are due until Feb 1, 2019, so there is no reason not to sign up NOW!
(It helps us plan and schedule games when we have a general idea of the number of players/teams we will have in the coming season)
Sign-ups require a membership to USA Lacrosse – This covers insurance. ($30) the link to US Lacrosse is accessible through our web registration at 
www.hudslax.com
•Hudsonville Little League
Hudsonville Little League Spring Registrations are now open.  For Boys 4-16 (as of 8-31-19) and Girls 4-16 (as of 12-31-18).  Deadline is January 12
Visit 
HudsonvilleLittleLeague.com
 for more info and to register.
Eligibility to play in Hudsonville LL is based on 1 of 3 criteria: home address, school address, or qualified waiver.*All students attending (or with participating siblings attending) the following schools may play: Hudsonville HS, Riley St. MS, Jamestown Elem, South Elem, Park Elem, Forest Grove Elem, & Early Childhood Center
Community Ed…
• You can click here to go to the community education page on the Hudsonville Public School website. There are many activities for your kids to look into!
Upcoming Events