UPDATED INFORMATION 2/27/19
The JUMP ROPE for HEART program is now KIDS HEART CHALLENGE.  This
is a fundraiser that PE teachers participate in to raise awareness about healthy living, exercise and heart care.  The funds raised are donated to the American Heart Association.
We have moved to an online registration system to make your money safer.  As PE teachers, we are counting and securing thousands of dollars for this fundraiser.  Legally, we cannot store large sums of money at school — which means we have to take money home — which Mrs. Reagan (Principal) will not allow us to do.
To assure parents that donations are handled safely — and to prevent large sums of money from being stored at school, we have moved online registration.
We know that this creates a challenge for parents — and we understand.  It will take time for us to adjust and we will help everyone through this change.  We ask that you understand that this decision was made to ensure that money is safe — and that we are not putting parent money at risk.
Many parents have inquired about the option to scan checks into your child's account.  This is possible by searching the KIDS HEART CHALLENGE APP for the MOBILE DEPOSIT SCAN.  Both sides of the check are scanned and this amount is loaded to your child's account.  A Q&A for this is attached to this email.
Advantages:
Students will no longer have to turn in an envelope (unless they have a matching gift)!
Students /Parents can see the full amount raised via their students online account.
E-check donations will be considered the same as an online donations. So if a student gets a $40 check and scans it, they should get Finn, Echo and Ruby!
Thanks for all your support so far and we have raised an amazing amount already,  $6,493.00.  We also have 206 students registered. 
We need 60 more students to register to help us  earn money for our school to buy PE equipment.  Just registering will help us!
Mrs. Neinhuis and Mrs. VanKoevering, PE TEACHERS
SCHOOL KIDS HEART CHALLENGE PAGE
First POST below.
We are kicking off ourKids Heart Challenge program (formerly Jump Rope for Heart) this week and our school's event is right around the corner!
Each class will participate in jumping stations Feb. 28 –  March 6 when they come to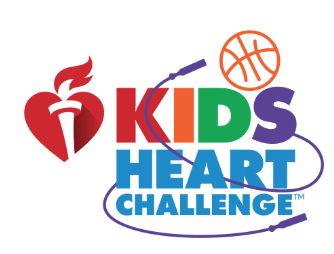 P.E.  Your child is learning how nutrition and being active can help us live longer, healthier lives.  Students will be receiving information about Kids Heart Challenge during P.E. class this week, that they will be taking home, please ask your child about it.
If you would like to support the Kids Heart Challenge, We are encouraging all of our students to "Take the Challenge", choose water over sugary drinks, exercise for 60 minutes daily or do a kind deed.
If we can get 50% of our student body to take the Challenge, (register online) we will receive $500 to purchase new PE equipment.  Let's all get healthier together!  
Please note that all donations this year MUST be done ONLINE!  We are not accepting any envelopes with money turned in.  Again remember just by registering online, you are helping our school earn $500.00.  By giving a donation online your child will earn prizes and will be supporting the American Heart Association.
Jump online, take the Challenge and be a Heart Hero!
Go to:  http://www2.heart.org/goto/georgetownhudsonville
Thank you so much for supporting our school and the American Heart Association!
Mrs. Nienhuis & Mrs. VanKoevering