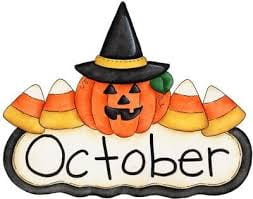 Blog Bits 10/25/2019
News From the Office…
We have a few things coming up in the next few weeks that will be keeping us busy!  Picture retakes will be on Tuesday, Oct. 29. Halloween parties will be taking place on Thursday, Oct. 31 and each class will be at different times. If you are volunteering at a party you MUST have a background check on file.  You can do this electronically found on the tab at the top of the page. Please do that ASAP so there is time to get those completed. Only parents that are volunteering to run a party will be on the list for check in. We have to limit the number of people coming for parking, space in classrooms, and safety. Thank you for understanding! Email your child's teacher if you have any questions about the party. Parent teacher conferences will be going on Nov. 18 and Nov. 20. You will be getting an email about when your time is. Last, but not least the book fair is going on Nov. 18 thru Nov. 22. You can shop on Monday and Wednesday from 4:00-8:00 after school during conferences. A huge thank you to Audrey Straub for organizing the book fair and we appreciate all of the volunteers that help in various ways throughout the week!
Thanksgiving break will be here before we know it. We will be off Wednesday, Thursday, and Friday Nov. 27-29 and we will be back at school on Monday, Dec 2.
Have a great weekend everyone!!
Next Early Release…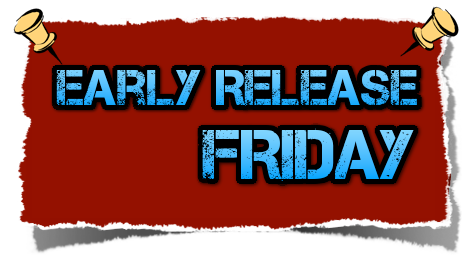 Our next early release is on Nov 15. We will be dismissing at 12:15 on Nov. 15. If your child is a car rider, please be at school between 12:10 and 12:15 for pick up.  Food Service will be offering a sack lunch on early release days. Children can order a lunch with their teacher in the morning and will have them to take to their destination.  The cost will be $2.25.  Free and reduced benefits will also apply.
Picture Retakes…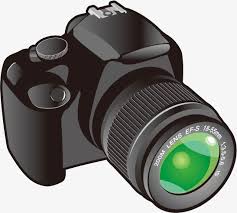 If your child was not here for picture day, retake day is set for Tuesday, Oct. 29.  We have extra picture forms in the office if you need one for retakes. If you didn't like your child's picture when they came home and you would like them to have retakes, simply send in the picture packet with your child on the day of retakes.  Your child will bring it to the ladies taking the pictures and they will be all set. Thank you!!
PTC News…
Nov. 14 – Jet's Pizza Night
Nov. 18 thru 22 – Fall Book Fair! More information will be coming home soon along with a sign up for volunteers!! Stay tuned for more details…
PE News…
Turkey Trot, October 29, 2019.
Race bags went home yesterday, please take a look inside and read the information printed on the bright orange sheet with the map on it.
Also, we are changing things up a little for 3rd, 4th and 5th graders.  They need to STAY in the stands until they are called down to the start line.
If you missed the deadline to register, you can go to late registration on Oct. 29 at 4:30.  Shirts are on a first come first serve basis..
Save the date!! The Holiday Program will be held on Dec 12. Mark your calendars!
Girls On The Run…
This is a 10 week program that will be held after school on Mondays and Wednesdays for 90 minutes per day in the Spring. Practices will start the first week in March and the program ends

with a 5K celebration for all of the coaches and participants in June. The cost of the GOTR program is $150. It is a great program for all levels of ability and a great way to make new friends, be on a team, and learn about healthy habits emotionally, socially, mentally, and physically!
If you didn't get a paper home, let us know and we can send one to you. If you have any questions about the program, our coach will be Aubrey VanSlyke. Her email is aubreyvanslyke83@gmail.com
Aubrey is also looking for some moms to help out! If you would be willing to help, please email her to let her know!!
Vote…
Looking to the future of Hudsonville Public Schools, the Board of Education is asking the community to vote on a school bond proposal Tuesday, November 5, 2019.
If approved by voters, NO TAX RATE INCREASE is expected for Hudsonville Public Schools property owners. The bond proposal would provide district-wide improvements and focuses on GROWING, INVESTING, and CONNECTING Hudsonville Public Schools. To learn more about the bond proposal please visit the District website at www.hudsonvillepublicschools.org
Community News…
•Fall Fest
Jamestown Harbor Church will be hosting a Fall Fest for the community on Saturday, October 26, from 1-3 pm at Jamestown Lower Elementary School.  The event will include carnival games, face painting, costume contest, cake walk, family photo booth, snacks and drinks, and of course lots of candy!  We'd invite you to join us for this free family event!
•Candy Land Halloween Event at Jenison Bible Church.
October 31 from 6-8 pm. 
This is an indoor and completely free event for our community.  Come follow the Candy Land trail and collect candy.  When finished, you will end at a carnival with lots of games, prizes, bounce houses, face painting, craft, photo booth, door prizes, cake walk, and Magic Shows at 6:30 & 7:15.  Come get out of the cold and (maybe) rain or snow and enjoy some warm, indoor fun for your family!
•Hudsonville Eagles Aquatics Team to Host Free Swim Night!
The Hudsonville Eagles Aquatic Teams (HEAT) will be hosting a FREE swim night for your child to come and learn more about joining this competitive swim team. 
All elementary and middle school kids are welcome to join us on Friday, November 8, from 5 p.m. – 6 p.m. at the Hudsonville Competition Pool, 3370 Allen St.
Students must have a parent/guardian present during the free swim event.
Community Ed…
• You can click here to go to the community education page on the Hudsonville Public School website.
Upcoming Events