Blog Bits 11/22/2019
News From the Office…
It has been busy at school and we are looking forward to Thanksgiving coming up! Thank you to all the parents that came to parent teacher conferences! It is great to see the parent support for the kids here! We want to give a huge shout out to Mrs. Fredricks, Mrs. Becker, and Mrs. Smith for organizing the teacher dinner for conferences and to all who donated food for this! It is greatly appreciated, looked amazing, and was delicious!
We also had book fair this week so the library was busy as well! Thank you to Audrey Straub for organizing this big event and to all who volunteered their time to help with this! It is a big event that the kids love and would not be possible without all of your help!!
Looking ahead, we wanted to give you the dates for Thanksgiving Break. We will only have a 2 day week next week. We will be off next week Wednesday, Nov. 27 through Friday, Nov. 29. We will be back to school on Monday, Dec 2.
Have a great weekend everyone!
Next Early Release…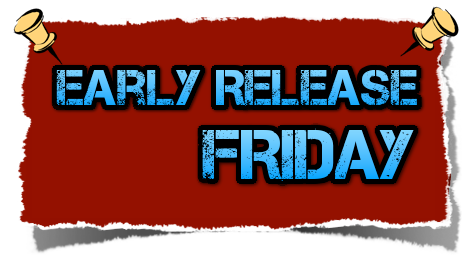 Our next early release is on Dec 13. We will be dismissing at 12:15 on Dec 13. If your child is a car rider, please be at school between 12:10 and 12:15 for pick up.  Food Service will be offering a sack lunch on early release days. Children can order a lunch with their teacher in the morning and will have them to take to their destination.  The cost will be $2.25.  Free and reduced benefits will also apply.
PTC News…
Dec. 5 – PTC Meeting in the Library starting at 6:30. We would love to have parents come and get involved with what is going on around school!
Dec. 12 – Jet's Pizza Night
Dec. 13 – Popcorn Friday
Dec. 16 – Holiday Shop, more information will be posted on how you can help soon!
Holiday Program and DVD Order…
The Holiday Program will be held on Dec 12. A separate blog post with all details will come out soon!
What time do students need to be there?
Students need to report to their assigned classroom 15 MINUTES PRIOR TO THE PROGRAM.
6:30 – 7:00   K-2nd     (Students report at 6:15)
7:45 – 8:15   3rd-5th   (Students report at 7:30)
Order your Holiday Program DVD.
They are $15.00 each.  Checks made payable to WCET.
Complete this form and return to office.
PE News…
Thank you to all who participated in PE CARES!! We had our best year yet and collected 4,817 items!!! The class that brought in the most was Mr. Kooikers class! They will get to go bowling and get a t-shirt! Again, thank you for participating! That will help so many people!
Community News…
•IT' THE MOST WONDERFUL TIME OF THE YEAR IN HUDSONVILLE
Hudsonville is celebrating its 26th annual Holiday Parade on November 23rd at 10 am. The parade, sponsored by Sunset Retirement Communities, takes off from Pinnacle Center Drive and will travel north on 32 nd Ave, ending on school street off of Central Blvd. Immediately following the parade, there will be a Christmas celebration held at Terra Square filled with Santa and Mrs. Claus, kid's activities, cookies, and hot chocolate. This is an excellent opportunity to welcome in the holidays with your family and neighbors! Look for floats, horses, snow dogs, trucks, bands, and more in the Hudsonville Holiday Parade on Saturday, November 23.
Community Ed…
• You can click here to go to the community education page on the Hudsonville Public School website.
Upcoming Events