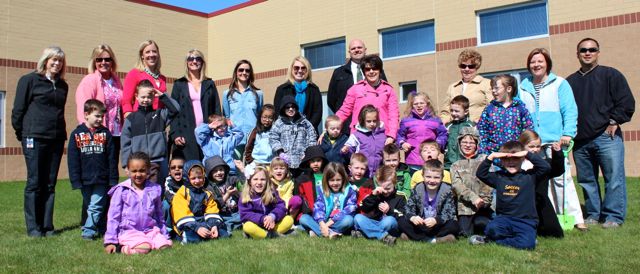 We had a very special Earth Day at Georgetown thanks to CityFlats Hotel.  They presented us with two beautiful maples (which were planted by the children in Mrs. Iwema and Mrs. Wert's classes) and presented each child with a seedling to take home and plant.
We were honored to be a part of this experience.  We are also excited to watch our trees grow over the next few years.  These are just outside the first grade classrooms…which will allow these future kindergarteners the perfect view to monitor their progress next year.
We hope you enjoyed this sunny EARTH DAY, too!
Mrs. Reagan