Blog Bits 10/24/2014
News from the office….
It's a busy couple of weeks coming up here at school with parties, book fair, turkey trot, and conferences. I can't believe we are gearing up for the Halloween parties already!! The parties will be held on Thursday, October 30. Thanks to all the parents that are volunteering to make the kids day so special!! Remember, there is no school for the elementary level on Friday, October 31. Also, Mrs. Flory's class had the ride of their life today in the limo!! Great job on earning such a fun prize from walk a thon!!! Have a great weekend everyone!
 Picture Retakes….are on Tuesday, October 28.
News from the PTC….
Ms. Yankee's class won the Marco's Pizza Night!!! She is calling Marco's to set up a pizza lunch for her class! Yummy!!
The next Jet's Pizza nights are November 4 and 5. Support the school and have a hassle free dinner!
The next popcorn Friday is on November 7.
Look for information on Girls on the Run to come home soon!!

November is just around the corner and that means Scholastic Fall Book Fair time!!   The Book Fair helps us to raise money each year for our school to purchase books for our classrooms and libraries. Plus, the kids just love it!  We need your help in order to make it another success. We are in desperate need of volunteers for the week of November 3rd-7th.  Please consider volunteering a couple hours of your time for this FUN event!

Use the link below to sign up on Volunteerspot.org.

Thank you for all your support!!

Georgetown PTC
News from PE….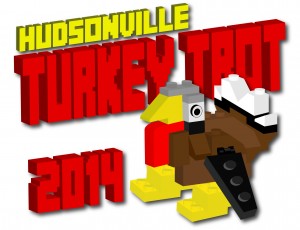 The  Turkey Trot will be held at Eagle stadium on the Baldwin Street MS campus again. The date is Tuesday, October 28.  Gates open at 4:30 and races start at 5:00. Early registration is done, but you can still register the day of the race. Shirts will only be available while supplies last. If you have any questions you can email Mrs. VanKoevering at [email protected] or Mrs. Nienhuis at [email protected]
News from the Art room….
News From The Art Room….Where's all the art?!!  Parents, we'd like you to know that we will be offering opportunities for you to pick up your child's awesome artwork this year.  Our first art pick-up will during conferences in November.  Visit the Georgetown Art Blog for more information!
http://josettebrouwer.edublogs.org/2014/09/21/all-that-beautiful-art/
Mrs. Brouwer & Mrs. Persch
News from Music….
Mark the date on your calendar! Tuesday, December 2 is when you get to hear the kids sing their hearts out at the Christmas Program.
Community News….
We have a wonderful organization in our area that is able and willing to help families in need during the Holiday season. The organization is Love In the Name of Christ.  I am attaching all of the information you will need to sign up to participate in the assistance.  PLEASE make note that there are DEADLINES to sign up.  For THANKSGIVING assistance it is FRIDAY, NOVEMBER 7.  For CHRISTMAS assistance it is FRIDAY, NOVEMBER 14.  If you are aware of a family that could use assistance, please feel free to pass on the attached forms. The applications are also available at the Love INC office (Monday through Friday 9 am – 4 pm), 3300 Van Buren, Hudsonville, or on our website: loveinthenameofchrist.org.  Please feel free to contact me with any questions.  Karla Veldink, Project Coordinator, [email protected]  or at 616-662-3300 X130.  2014 Thanksgiving Assistance Application   2014 Christmas Application
Do you want that extra piece of pumpkin pie on Thanksgiving day?  Come to Evergreen Ministries Thanksgiving day Gobble Hobble 5k and you will have no guilt over eating extra anything.  Evergreen Ministries is hosting a Thanksgiving day Gobble Hobble 5k race to raise funds to the high school summer mission trip.  Pre race fee is $25 and race day fee is $35.  Registration is happening now and packets can be picked up from 7-7:45 am on November 27th at EGM.  Race starts at 8:00am.  All are welcome as is to the 10:00 Thanksgiving day service.  Contact  Rebecca Steigenga [email protected] for more info or go to egm.org to register.

Georgetown Ice Arena Halloween Public Skate…..Join us after Trick or Treating on Friday (Halloween night) for an extended public skate from 7:00-10:00 pm. Costumes welcomed!! All ages just $3.00       georgetownice.com     616) 662-2800.

Every day, THREE youth die of undetected heart disease and 920,000 adults had a heart attack last year!  (see attached flyer)In an effort to reduce the statistics above, Hudsonville Public Schools and Healthy Heart Diagnostics are teaming up to offer low cost heart screenings for students and adults.  Healthy Heart Diagnostics is a non-profit organization that is lead by cardiologist, Dr. Bradley Bastow D.O., MBA, CPE Chief Medical Director and Cardiologist with over 25 Years experience serving West Michigan.

Please take advantage of these opportunities to receive a heart assessment.

Saturday, October 25

HHS Cafeteria

10:30 a.m. – 2:30 p.m.

Saturday, November 1

HHS Cafeteria

10:30 a.m. – 2:30 p.m.

Please email or call Susan Coxen to be scheduled for a time slot that will fit your needs.  She can be reached at 616-862-9993 or [email protected] [email protected]

*Screenings will take place in the Hudsonville High School cafeteria with privacy screens present.

*All participants will be required to remove their shirt;  our HHD female staff will screen all females; no male staff will be onsite for female clients

*15 minute intervals per person/screening

Fifteen days after the screening, you will receive in the mail your health assessment.  Every screening is read by our cardiologist, Dr. Bradley Bastow.

REQUIREMENTS FROM ALL PARENTS:

Parents will be required to fill out consent forms online athealthyheartdiagnostics.com  or fill out at time of screening.

$68/student or $149/adult

Payment due at time of screening*  Checks made payable to Heart Healthy Diagnostics  (Credit cards are accepted online through PayPal)

A scholarship fund has been implemented for any student/family experiencing financial difficulties.  If you are aware of any player who would benefit, please contact Susan Coxen at 616-862-9993 or [email protected] [email protected]

Healthy Heart Diagnostics believes education is prevention.  Please help us "keep the beat of our youth."
Community Ed News….
Babysitting, Boys Basketball, Gymnastics, Dance & More Camps, Home Alone, Home Alone/Babysitting Combo, Lego – Bricks4Kidz,Tae Kwon Do, Tennis Lessons, Wrestling, Young Rembrandts – Fall
2014 Fall/Winter Offerings Brochure
Upcoming Events…