We will have our second open library tomorrow, Wednesday, June 23.  The library will be open from 10:00 am until 12:00 pm.   We would love to see you to catch up on your summer activities.
The librarians for tomorrow will be:  Mrs. Greenlund, Mrs. Kuieck, Miss Taber, Mrs. Reagan and Mrs. Boeve.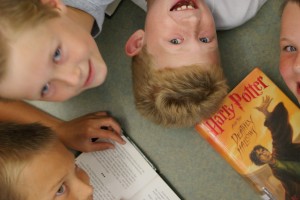 On our first open library day (Wednesday, June 16) we had over 84 visitors…and checked out 87 books.
Mrs. Greenlund and Mrs. Bast led the cheering section to welcome each person who entered the library that day.  So be prepared if you visit….Mrs. Greenlund may applaud and yell  "YIPPEE" when you walk through the doors.