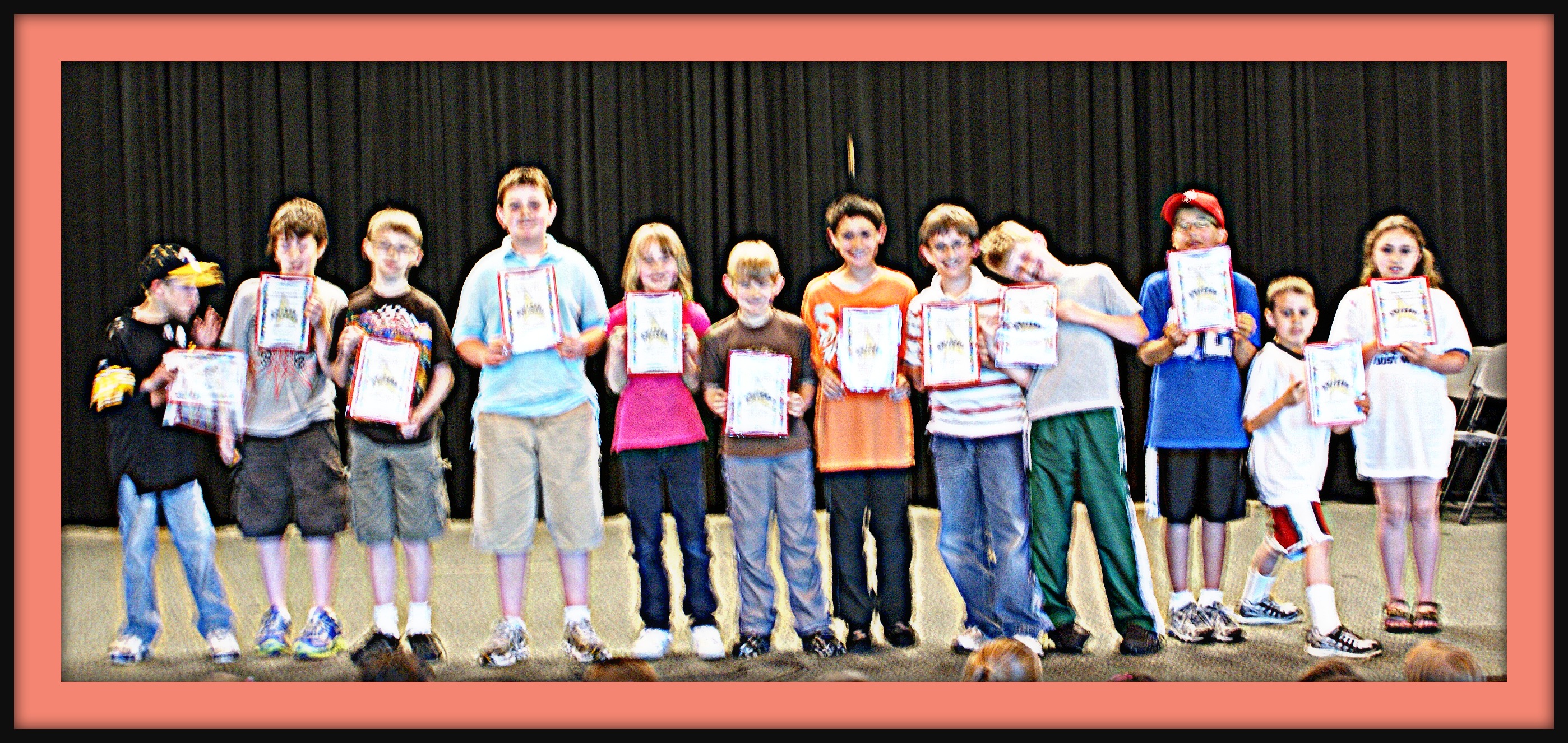 Peyton Ward, Cam Cook, Hunter Gulch, Brad Sellers, Quinn Baar, Corey Huyser, Ezra Roerig, Will Haverkamp, Matthew Lawrence, Ryan Mahoney, August VanDam, Chloe Patrick
*Note: Picture appears blurring because these readers were "itching" to get off the stage to start working on their next million words!
This past Friday, we honored our newest members of the Georgetown Millionaire's Club.  The Millionaire Club opened with 12 founding members in May of 2010.  We honored our second set of millionaires on February 28 of this year. These students have read 1,000,000 words and were honored for doing so in front of the entire school.  As millionaire club members, they receive a t-shirt, blog article (You are reading it!) and the Georgetown Nook for take home reading.  We will load the book of their choice onto the Nook.
Congratulations to: Peyton Ward, Will Haverkamp, Ryan Mahoney, August VanDam, Brad Sellers, Corey Huyser and Ezra Roerig for joining this May.
HUGE SHOUT OUTS go to Matthew Lawrence for adding another million and to Quinn Baar for adding TWO MILLION!
Remember…anyone  can be a millionaire.  Links to how to do this can be found here:  HOW TO BE A GEORGETOWN MILLIONAIRE
The B&N Nook reader has been provided by you due to your support of the Parent Club fundraisers.   We LOVE IT!  Our hope is to grow this collection so that more readers can check out NOOKS for their at-home reading.