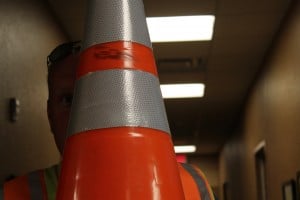 Do you know someone at Georgetown who might title their autobiography, "ROBO'S GREATEST ADVENTURES?"  This same person loves the sound of the piano and if given a chance to learn a new skill would love to learn how to play the piano.
Do you know who this person is yet?  Let me give you a few more clues:  Favorite color is GRAY.  When this person was a child, favorite food of choice:  MAC AND CHEESE.
Who is this person?  Do you know?
Mr. Rob, Our incredible wonderful fabulous…and oh so shy custodian!
Visit all of our school blogs to learn about staff members.  You will be given clues to each person.  See if these clues help you to identify each staff member.
You can visit these blogs by clicking on classrooms to the left.
If you don't see the post on the main page, type the words "mystery teacher" into the search tab.
Have fun!