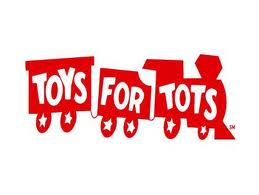 Do you know about Toys for Tots? It's a great charity that provides happiness and joy to kids on Christmas morning. They cannot do this without our help.
I learned about Toys for Tots when I was around three years old. My parents took me shopping and we would purchase toys to put in the Toys for Tots box. I did not completely understand the idea of buying toys, putting them in a box, and not keeping them. I learned that you don't always get what you want and some kids may wake up Christmas morning with nothing or very little under their tree.
Each year we continued this tradition of purchasing toys for the Toys for Tots box. It's always fun shopping for things that I know I would like. This makes me feel good knowing that kids that may not be getting presents would be getting something.
This got me thinking that as a school we can help Toys for Tots do more.   I asked permission of Mrs. Reagan and she agreed that this would be  a great service for our school to offer.
We will have a Toys for Tots box in the school library.  We will be collecting new, unwrapped toys for kids until December 12th. Toys for Tots will distribute these toys to kids in need throughout our community.
You can give a little or you can give a lot, it's Toys for Tots.
Quinton T., Grade 4