Our first meeting of 2014 was on August 21.  The meeting minutes can be read here: GES PTC Minutes 8.21
We would love to have you join our PTC by supporting an event sometime this school year.  Parent support  for the activities we offer for students and families during the year helps to make our school community stronger.   Complete this survey:  PTC SURVEY 2014
Our first school wide event is the WALK•A•THON on September 25th.  This is our ONLY fundraiser for the year and the money raised supports the amazing work we do throughout the year to offer events for families, support children as learners in school and much more.  Please mark your calendars for this event if you would like to attend to cheer on your walkers and pass out water to the kids as they walk laps on our playground.  The week of September 15, donation forms will arrive home.  We will also use the blog to inform you of due dates.
Looking forward to seeing kindergarteners at the OPEN HOUSE on Tuesday and welcoming grades 1-5 back on Wednesday.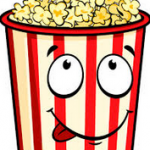 Remember to bring your popcorn money.  We will have a collection jar in the Rotunda!
Mrs. Reagan and PTC Members Nancy Patrick, Krista Lawrence, Shannon Klein, Melissa Heys, Cheryl Havens and Jody Hunt.