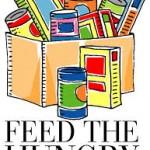 Due to the snow day, PE CARES has been extended one day.  The final day to turn in PE CARES food donations is TOMORROW, Friday November 21.
The food will go to LOVE, INC. to support families in need this holiday season.
Thank you for your support of this all school community service project.
Mrs. Reagan, Mrs. Neinhuis and Mrs. VanKoevering