Blog Bits 3/13/2020
News From the Office…
What a crazy week it has been with cancelations and everything else related to the coronavirus! Please watch your emails as decisions are still being made on many things!! We are doing everything we can to keep the school as clean as we possibly can and our AMAZING Rob has been working very hard!
Thank you to Audrey Straub and her amazing team of volunteers for another successful book fair! The kids get so excited and we love to see them excited about books! We also want to say thank you to Erin Fredricks and Angela Smith for putting together another wonderful teacher conference dinner! Thanks to everyone who contributed to this! It is very much appreciated!
We are so fortunate at Georgetown to have such great parents showing your support at conferences! It means a lot to the kids and to the teachers!
We jump right into the M-STEP when we get back and the schedule can be found just below.  Please try to avoid scheduling any appointments during your child's testing times. Have a safe weekend everyone! Hoping it's full of sunshine again!
M STEP Schedule…
5th Grade – April 21, 22, 23, 28, and 29
3rd Grade – May 5, 6, and 7
4th Grade – May 12, 13, and 14
Parking Request for when we get back to school!!
PARKING REQUEST (AKA Scolding):  We are receiving complaints regarding parents who are refusing to park in a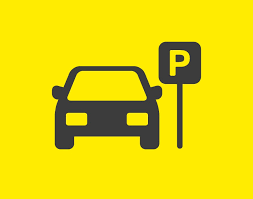 PARKING SPOT to come into school to pick up their child.   When you sit in your car and do not park, the traffic flow comes to a halt.  When you park your car (and it is not in a spot) and then go inside to get your child, people are BLOCKED in their parking spot and cannot exit. PLEASE PARK YOUR CAR IN A SPOT SO WE CAN KEEP THE FLOW MOVING! THANK YOU!! IT IS MORE APPRECIATED THAN YOU KNOW!!
Next Early Release…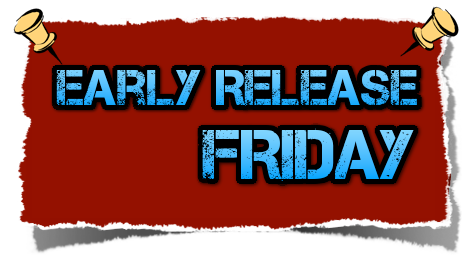 Our next early release is on April 24. We will be dismissing at 12:15 on April 24. If your child is a car rider, please be at school between 12:10 and 12:15 for pick up.  Food Service will be offering a sack lunch on early release days. Children can order a lunch with their teacher in the morning and will have them to take to their destination.  The cost will be $2.25.  Free and reduced benefits will also apply.
PTC News…
Apr 16 – Jet's Pizza Night
Apr 20 – Culver's Night
Apr 24 – Popcorn Friday
5th Grade News…
April 21-23 and 28-29 – M STEP for 5th grade
May 14 and 15 – 5th Grade Camp
Community News…
•HPS International Celebration
Please join the Hudsonville EL (English Learners) Department for an international celebration on Friday, April 17 at 5:30 pm in the Hudsonville Freshman Campus Cafeteria.  There will be a showcase of food, music, clothing, dances, and more from a variety of cultures. Your entire family is welcome to attend and we invite you to participate and represent your culture.
We will celebrate the food from different cultures. If you would like to prepare or purchase food, please tell us what food you would like to bring by filling out the form through the attached link. You do not have to bring food in order to attend the celebration.
We also hope to have some students and families share songs, poems, and/or dances from different cultures. If you would like to participate in this way, you can also indicate it through the link below.
Whether you come just to watch and/or enjoy the food or come to represent your heritage, we hope to see you there!
Please reply using the link below by Wednesday, April 1. If you have any questions, please contact Rachel Manzer rmanzer@hpseages.net (high school EL teacher) or Victoria Cooley  vcooley@hpseagles.net (ECC, K-8 EL teacher)
Click this link to indicate your interest-bit.ly/HPSInternationalCelebration
Community Ed…
• You can click here to go to the community education page on the Hudsonville Public School website. There are many activities for your kids to look into!
Have a safe and sunny Weekend and we will see you all when we come back!!