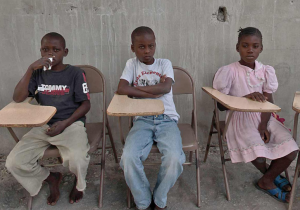 Sara Wierda-Bentley, a parent from our school, will be traveling with a relief organization to Haiti within the next two weeks.
Sara would like to collect supplies that will travel with the members of her group and be delivered directly to the Haitian people in need.  If you would like to contribute, please bring place any of the following items in the box in the front lobby.
All items  must be donated by April 30th.
Thank you for your help!
-sterile gauze pads
-large band-aides, water proof
-antiseptic wipes
-hand sanitizer
-triple antibiotic ointment
-disposable gloves
Children's craft supplies:
-face painting
-coloring or drawing activities
-play dough
Miscellaneous

-flash lights
-mosquito tents