A HUGE THANK YOU to all teachers and staff who are donating their time and energy to help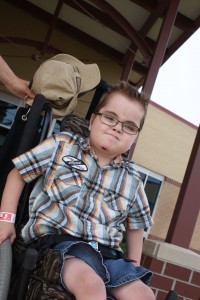 the Lamers Family.  Through the Silent Auction, we raised $1,700.  This money will go toward helping the Lamers Family renovate their home so that it is more accessible for their son, Brodie.
Susie Coxen, Carnival Chair
The winners are listed below.  The teacher or principal will meet with you to schedule your special activity.
Item: Winner:
| | |
| --- | --- |
| Lunch with the Principal | CJ Coxen |
| Principal for 1/2 day | Matthew Lawrence |
| Ice Cream with the Principal | Isabella Vreux |
| Extra Recess for Your Grade | Spencer Alexander |
| Breakfast with Reading Team | Lorenzo Roerig |
| Breakfast with Mrs. Estefan | Kiata Sullivan |
| Breakfast with Mrs. Bohl | Aidan D. |
| Breakfast with Mrs. Nederveld | Zack Kuieck |
| Breakfast with Mrs. Weiss | Emile Alexander |
| Ice Cream with 2nd Gr. Teachers | Brayden Schoonbeck |
| Ice Cream with 2nd Gr. Teachers | Quinn Boar |
| Art Room Fun with Mrs. Brouwer | Emilie Alexander |
| Ice Cream w/Grade 1 Teachers | Sheyla Plummer, Nathan Keillor, Melia Brewer |
| | |
| Pizza w/ Mrs. R, Mrs. S, Mrs. S | Dylan Ham  (Pizza Lunch) |
| Ice Cream with 3rd Gr. Teachers | Ezra Roerig |
| Eagle Jacket | Shari Keillor |
| Ice Cream with 3rd Gr. Teachers | Kelsey Gelder |
| Ice Cream with 3rd Gr. Teachers | Matthew Lawrence |
| Ice Cream with 3rd Gr. Teachers | Brendan Ham |
| Holiday Program Package | Spencer Alexander |
| Mr. Burger 5th Gr. Breakfast | Jack Berry |
| Mr. Burger 5th Gr. Breakfast | Brittani Kooiker |
| Mr. Burger 5th Gr. Breakfast | Riley Fellows |
| Golf & Ice Cream 4th Gr Teachers | Noah Keillor |
| Golf & Ice Cream 4th Gr Teachers | Matt Pietrzak |
| Golf & Ice Cream 4th Gr Teachers | Mallory King |
| Ice Cream w/2nd Gr. Teachers | Caden Vandeburg |
| Ice Cream w/2nd Gr. Teachers | Jessica VanHaitsma |
| Ice Cream w/2nd Gr. Teachers | Jake Martinez |
| Ice Cream w/2nd Gr. Teachers | Alexis Royse |
| Ice Cream w/2nd Gr. Teachers | Masen Kuieck |
| | |