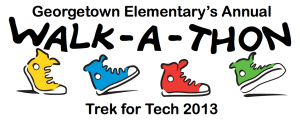 Pool Party Winners:  TOP EARNERS 
Laura Burgess (Kuieck)
Jackson Burgess (Yankee)
Sheyla Plummer (Bialochowski)
Ava Burlison (VanArkel)
Leah Burlison (Stutz)
Bryce Counts (Woodring)
Isabelle Swiercz (Quigley)
TOP EARNING CLASSES
1st place class =

Limo + Pizza Ranch Winners Mrs. 

Woodring's Class with $929.08

2nd place class = 2 Extra Recesses  Mr. Kooiker's class with $897
3rd place class =

Extra Recess Ms. 

Yankee with $775
Top Earner FROM EACH GRADE:  Pizza and Dessert with Mrs. Reagan
5th = Connor Mesman (Bialochowski)
4th = Quinton Tomaszewski (Kooiker)
3rd = Liz Havens (McDonald)
2nd = Mckenzie Haan (Ray)
1st = Sierra Hutmacher (Woodring)
K = Ainslee Tomaszewski (Estefan)
TOTAL EARNED: $14, 394.99….Not enough for the SUMO WRESTLING EVENT…but a HUGE AMOUNT FOR OUR WONDERFUL SCHOOL!  Thank you everyone!
There are several individual prizes (Book Fair gift certificates, movie tickets, etc.) that will be awarded.  We will be drawing names for these and sending out emails to parents.  We are still in the process of cross checking names, etc.
COW BELLS:  These will be passed out to students as soon as we receive them!  If you earned $25 or more, you will receive a cow bell.
THANK YOU THANK YOU THANK YOU THANK YOU!