As we enter week 38 of school, we are feeling the days fly by.  This is a very big week for us–a week that celebrates all of the hard work we have put forth in reading and writing school wide. When you enter the building, you will see our stories on the walls, doorways, lockers, windows and display cases.   Huge thanks to the team of six parents who posted almost 200 posters for us Friday afternoon.   I want to also thank Scott Cheyne and his team at Engineering Supply for providing us with unbelievably great service and pricing for the posters.
All times and days for grade level celebrations are listed on the calendar below.  Please remember that you can download a copy of your child's class book of writing on lulu.com.  The books are also available for purchase — and these are delivered right to your home.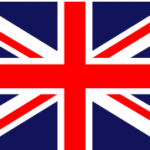 This week we also welcome six Hope Liverpool University student teachers to our building.  Watch the blog for updates throughout the week.
And, remember to stay up to date on all upcoming events by following your child's classroom blog.  These days will go by so quickly…and we want to make sure you are informed of all the events ahead.
Have a great week!   Stay cool…and enjoy the taste of summer weather that is ahead for us.