Dear Mrs. Reagan,
It's me, Ingrid!   This summer my sister Eva and I stayed at my grandparents on Portage Lake in Onekama. We learned to sail, waterski, play tennis and so much more.  We also went to Sleeping Bear Dunes.
But the most important thing to know is that yesterday I got my appendix out. Two days ago, we went to an auction  and my side was hurting.   Then I woke up the next morning and my side was really hurting. Grandma and Grandpa took me to the hospital because Grandma said I wasn't being myself.
The doctor put an IV in my arm. She took some blood and then put some medicine through the tubes and into my arm. Then the doctor made me drink two huge cups of this gross stuff that you have to drink an hour before a CATscan. An hour later I went to a CATscan. We went back to our room.
We got up to go to the bathroom and then I felt like I was going to puke. So I puked up the stuff they gave me for the CATscan. I felt a lot better after I puked. Finally the doctor told me that I needed to get my appendix out.
A little while later the parametics came and put me on a gernie. The parametics pushed the gernie to the ambulance. It took almost an hour to get to a different hospital in Traverse city.
Finally they put me in a room and they gave me some gas that made me laugh and took out my appendix.  The best news is:  I'm going home tomorrow!!!!!!!!!!!!!!!!!!!!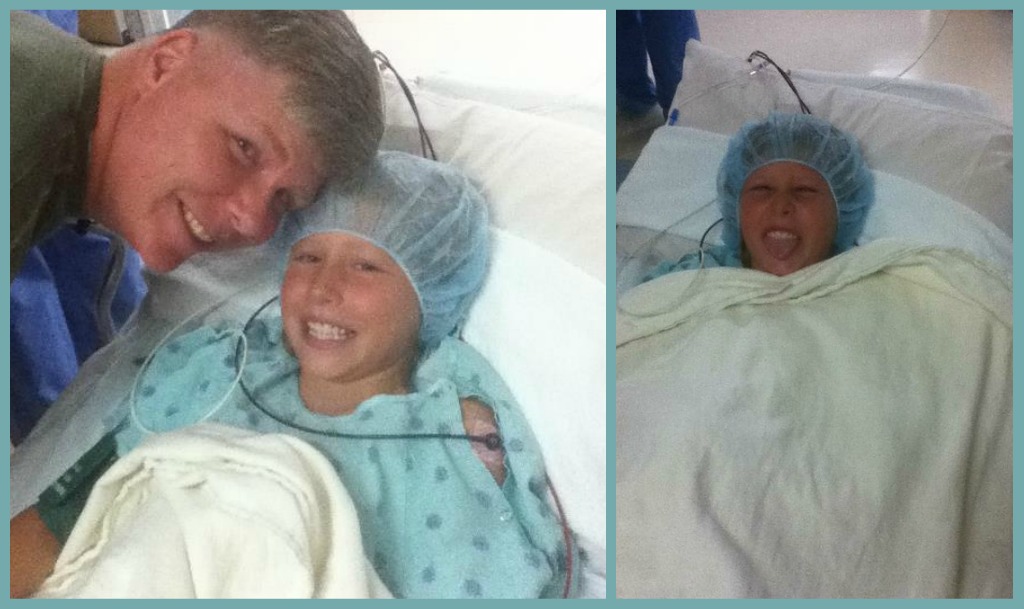 Dear Ingrid and Eva,
It looks like you had the BEST SUMMER EVER with your grandparents!  On top of all those fun lessons, you even squeezed in an ambulance ride.  WOW!  You summer is full of small moments to share and write about.
I can't wait to see you both when you get back.  Ingrid—I am so glad you are feeling better.  Thank you for sending me this story with pictures to put on the blog.  Rest up and enjoy being home without your appendix!
Mrs. Reagan