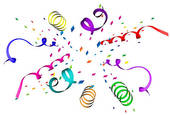 Here we go, drum roll please………………
and the lucky winners are as follows:
KIDS CRAFTS (ECSE) ~~ Maggie Ambrose
SCRAPBOOKING (Boes) ~~ Madison DeKorte
GARDENING #1 (Bohl) ~~ Chloe Patrick
GARDENING #2 (Bohl) ~~ Cielle Waters-Umfleet
CAR CARE (Estefan) ~~ Paige Gradowski
TOY STORE (Jabaay) ~~ Ella Reifschneider
MOVIE NIGHT (Jurewicz) ~~ Victoria Eggers
CAMPING (Stadt) ~~ Parker Selders
TOY STORE (Taber) ~~ Rachel Kamer
SUMMER FUN (Woodring) ~~ Carter Braam
FAMILY GAME NIGHT (Kuieck) ~~ Xander Smith
CHOCOLATE DREAM (McDonald) ~~ Nick Randolph
DOG LOVER (Quigley) ~~ Hunter Gulch
EVERYTHING FOR A CHEF (Bialochowski) ~~ Miss Burmeister
HEALTH AND BEAUTY (Flory) ~~ Annalicia Hoag
EASTER TREATS AND ACTIVITIES (Greenlund) ~~ Taylor Truman
SWEETS AND TREATS (VanArkel) ~~ Brenden Tockstein
BOOKWORM (Bowen) ~~ Quinn Baar
COFFEE BREAK (Huizenga) ~~ Mrs. Becky Plumert
THE ATHLETE (Kooiker) ~~ Spencer VanTol
BEACH PARTY (Bouwens) ~~ Maya DeKorte
EAGLE SPIRIT (Burdis) ~~ Kaycie Lawrence
SPORT FAN  (Burmeister) ~~ Jaden Jaski
We hope you all enjoy your new treasures!!!!  Parents of the students who won a basket will be receiving a phone call to let you know WHERE AND WHEN the baskets can be picked up.
Way to go Georgetown winners!  Enjoy!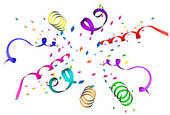 Mrs. Nurenberg