Happy Valentine's Day Georgetown Parents!!!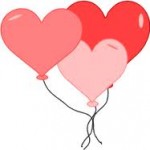 NEWS FROM THE OFFICE………. Well we managed to survive our first 5 day week since before Christmas break!!!  Unbelievable!!  Of course today we went out with a bang…… Valentine's parties and all!!  Wow!  Overall it was a very uneventful week here at Georgetown which is always kind of a good thing.  Thank goodness for the milder weather as well.  These children need to be able to get out and play!   I am thinking just for fun we should start the countdown until Spring Break!  : )  I know probably parents are really looking forward to this yet, but we like countdowns here at Georgetown.  So here it goes……… only 34 school days until Spring Break!1  Woot ~ Woot!!  : )
YEARBOOKS…….. If your student ordered a yearbook with their photo package their yearbook should have come home with them either yesterday or today.  We did order a few extras so if your child did not get a yearbook and would like one we have some in the office for sale.  They will be $10.  Please make checks payable to "Georgetown Elementary".  Thank you  : )
ADDED SCHOOL DAY……. This is just a friendly reminder that due to our excessive amount of snow days we will be having school on FRIDAY, FEBRUARY 28.  (This had previously been a day off for students).  It will be a BLOCK DAY 3 for the Specials schedule (Art, Music, PE).   The lunch choices for the day will be as follows… White ~ Chicken Fajita,  Blue ~ Cheese Pizza.
LUNCH MENU……….  Here is the hot lunch menu for FEBRUARY……. feb. 2014 hud lunch  Deposit Slip

BACK BUS LOOP…….. Is for Busses ONLY!!!   Please do not drop off or pick up students here.   Students must be picked up/dropped off in front of the school. Remember that the front loop is for busses only as well in the afternoon..  Please park in a marked parking spot when picking up students.  In the morning you may drive through the circle drive to let students off.  Thank you.
KINDERGARTEN ROUND UP……….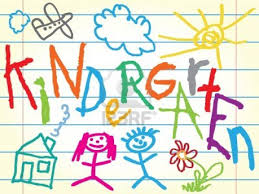 Believe it or not…… it is that time of year!!  Kindergarten Round Up will be held on Thursday, February 27 at 7:00pm.  We will be holding it here at Georgetown Elementary in the Multi-Purpose room.  There will also be a morning session if you are unavailable to attend the evening meeting, it will be held at South Elementary at 10:00am on Thursday, February 27 as well.  Registration packets are currently available in the school office.  Please remember….. it is not a first come, first serve basis, so there is not a rush to get these turned in first.
LIBRARY NEWS…….. The due date written in the January Pizza Hut Book-It calendar is INCORRECT!  Please change the date to FEBRUARY 15!! Thank you : )
PTC NEWS…….. MOTHER/DAUGHTER EVENT………. will be Rollerskating and it will be held on April 19.   More information will be coming soon.  Thank you.

JET'S PIZZA NIGHT WINNER……… is 4th Grade……. Mr. Kooiker!!  Way to go 4th graders.  Jet's will be supplying a pizza party for lunch for Mr. K's class!!
ART NEWS……..  SAVE THE DATE!  The spectacular HPS District Art Show will be held April 21-29 at the Hudsonville City Hall.  Georgetown's special Artist Reception night will be Monday, April 28 from 5:30-7:30 PM.  For more information visit:  HPS Art Program website: http://hudsonvilleartprogram.blogspot.com/p/home.html    Georgetown Art Blog: http://josettebrouwer.edublogs.org/
P.E. NEWS…….. GEORGETOWN JOGGERS…….. will be starting on Monday, February 24.  The joggers will run every Monday/Wednesday from 3:40p-4:15p.  They will be working up to run the Eagle5K on March 29.

COMMUNITY NEWS……… FEEDING AMERICA FREE FOOD…….. Free Food, Thursday, February 20, 2014 6:00 – 7:00 PM.  Feeding America West Michigan Mobile Food Pantry will be at Hudsonville Congregational United Church of Christ, 4950 – 32nd Ave. The food is free to those in our community who are struggling in these tough economic times. There will be an assortment of food, consisting of fresh seasonal produce and other high quality grocery items. If you have questions or need more information please call 616-669-1295.
MILES OF SMILES MOBILE DENTAL UNIT……….

 Is scheduled to be in Allendale School District in February and March!  This unit provides FREE dental services for financially qualifying children.  The Miles of Smiles Mobile Unit will not be coming to Hudsonville, however, Allendale is the closet location that they will be at and you are welcome to schedule them to be seen in Allendale.  : )  You may call 1-800-467-5905 to schedule an appointment or ask questions.  The registration form, parent letter and information flyer are also attached.  Thank you!!  MOS Registration  MOS:Parent Ltr   MOS Flyer Generic
HUDSONVILLE LACROSSE…….

.  
Registration for the spring season will 
begin February 1st
.  Please sign up at 
www.hudslax.com
. 3rd -8th grade Boys and 6
th
-8
th
 grade Girls teams for 2014!!  Questions can be directed to Susan Coxen 669-3662 or Drew Ysseldyke 460-8522. Lacrosse is not a HPS sanctioned sport and is not sponsored by HPS.
SNOWMAN FESTIVAL………
2
nd
 Annual Snowman Festival!:  City2Shore Real Estate is sponsoring the 2
nd
 Annual Snowman Festival at Rosewood Park in Jenison on 
Saturday, February 22, 2014 from 10am until 1pm.
  Join us for some family fun as we come together to create an entire village of snowmen!  1
st
, 2
nd
, and 3
rd
 place trophies will be awarded.  What does your most creative snowman look like?  Patriotic?  School Spirit?  Family Memory? Favorite Character?  You decide!  Call City2Shore Real Estate to register your family (662-9664).  Visit the City2Shore Facebook page for further information and contest rules.
TRY HOCKEY FOR FREE!
 ………. Any boys and girls between the ages of 4-9 who want to check out what it would be like to play hockey can come to Georgetown Ice Center on
Saturday, March 1 from 3pm-5pm.
 Jack Williams, Georgetown's hockey director, will be leading the 2-hour session with on-ice instruction given by Grand Valley State hockey players.  To register, please visit 
www.TryHockeyForFree.com
.
SPRING/SUMMER CHILDREN'S CLOTHING & TOY SALE……..   Spring is just around the corner!  Come to our sale to find great deals on clothing for infants to teenagers, toys, sporting goods/equipment, and all baby paraphernalia!  Saturday, March 1 from 9AM to Noon at Heritage Christian School.
MARKET DAY AND MUSIC………  HOPA is still in need of vendors for its Market Day & Music. This will take place at Hudsonville High School on March 8, 2014 from 10:00am to 2:00pm. For more information, contact hopamarket@gmail.com or www.facebook.com/hopamarket. This is another great way to support the Hudsonville Orchestra department. If you or someone you know is interested, please let us know!
CAMP INVENTION……… Returning for a third summer to Hudsonville Christian School June 16-20, the Camp Invention program is a week long adventure in creativity that immerses children entering grades one through six in exciting, hands-on learning disguised as fun activities.  This summer, children will experience a camp called Morphed!  In the Super Go™ module, students design a small, motor-powered vehicle that zooms!  Girls and boys will collect energy coins along the way for building ramps, bridges and tunnels for the Super Go Road Rally.  Participants will receive personalized challenges from National Inventors Hall of Fame Inductees that will ignite a spirit of creativity, innovation and entrepreneurship during the Design Studio: Morphed™ module.  Throughout the Amplified™ module, children invent bionic gadgets while journeying to acquire superhuman senses.  Time will be spent encountering illusions and discovering if they are a supertaster. Finally, Camp Invention's flagship module, I Can Invent: Pinbug™, allows participants to use tools to upcycle electronics and build an epic, insect-themed pinball machine!  Register on or before March 28 to receive $25 OFF the base price of $220.  Every registration includes a complimentary Camp Invention t-shirt.  Availability is limited, so visitwww.campinvention.org or call 800.968.4332 to reserve your child's spot today!  Contact Sharon Leerar, camp director, with any questions at sleerar@4hcs.org or 616.915.1861.
S.O.A.R. II………..  For the past three years, we have been working on accomplishing our district's long-range planning goals outlined in S.O.A.R. I (Strategic Objectives to Achieve Results).  A report of the many accomplishments during the past three years can be found on our district's website.  Some of the accomplishments include, but are not limited to, implementation of all day every day kindergarten, additional extra curricular opportunities for students (Middle School drama/musical productions and lacrosse as a club sport), and an increased focus on relevance/21st Century Skills in our classrooms.
To continue our great tradition of excellence at Hudsonville Public Schools and to elevate our successes, we are asking for your help in the development of our next strategic plan.  We have completed the first phase of development (Focus Groups) and are very thankful for the wealth of information we received regarding the strengths of Hudsonville Public Schools and areas to focus on in the future.  An executive summary can be found on our website.
We are now entering our next phase in the research:  Randomized Needs Assessment Survey.  If you are asked to participate, please consider taking part in helping us set the direction for the next three years. In February, we will be opening the survey to all parents and community members.  We will email the link to the survey when it becomes available.
Sincerely,
Nick Ceglarek, Superintendent; Ken Hall, Board of Education President
COMMUNITY ED NEWS………. Hudsonville Community Education has many offerings for your kids.  For more information or to register, please visit www.hudsonvillepublicschools.org or call Rebecca at 669-7747, ext. #3.  Listed below are some of the activities that are available currently.
Upcoming Winter Activities to be on the lookout for………..  Kids Rock the Gym…..Home Alone/Babysitting……. Girls Volleyball Clinic……. Baseball Clinic…… Indoor Soccer…….. Tae Kwon Do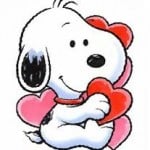 UPCOMING DATES
2/19 ~ Marco's Pizza Night
2/27 ~ KINDERGARTEN ROUND UP @ 7:00pm
2/28 ~ SCHOOL in SESSION- Make up Snow Day.  (This change was made on 1/30/14)
3/3 – 3/5 ~ Parent/Teacher Conferences
3/4 ~ Jet's Pizza Night
3/7 ~ Popcorn Friday
3/10 – 3/14 ~ Spring Book Fair
3/11 ~ 4th Grade Lansing Field Trip
3/13 ~ PTC Meeting 6:30pm
HAVE A GREAT WEEKEND!
MRS. NURENBERG  : )