The staff of Georgetown spent the past week immersed in curriculum meetings. These meetings help us to improve our teaching instruction and provide time to share best practice strategies with teachers from around the district.
We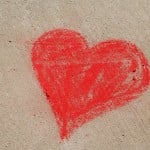 were also busy welcoming you back with chalk drawings and fun photos from around the school.
These have been mixed into a special slide show to welcome you back to the 2009-10 school year. It will be the best yet because we are BETTER when we are TOGETHER!
And…a special note of thanks to Mr. Rob, our head custodian, and his TOP NOTCH OUT OF THIS WORLD custodial staff.  They have spent the entire summer cleaning, painting, and polishing every single inch of our building…and it looks fabulous.  If you see Mr. Rob, Lani, Ashley or Whitney in the hallway or on the grounds, please give them a shout out of thanks for their hard work.   They truly make our building shine!