I simply cannot believe today is the final day of May…and tomorrow begins the month of June.  How have all these school days flown by so quickly?
I hope that everyone has had a relaxing and fun Memorial Weekend.  This morning, when the sun was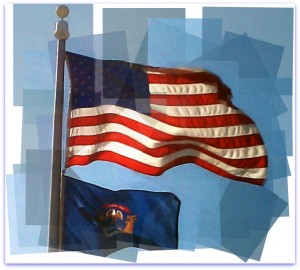 shining, I took a photo of our flags in honor of Memorial Day.  These flags are cared for by Mr. Rob Thurkettle, our wonderful custodian.
For those of you who visited our school last week to celebrate the writing and AUTHORs of these pieces, many thanks!  We also said farewell to our Liverpool visitors on Friday, and this week we welcome our sister school, Raey Guang Elementary. The students and staff arrive on Thursday.  We are looking forward to their arrival and time to learn together.
Here is a snapshot of some of the activities that will take place.  Visit your child's class blog for more specific information.
Mrs. Reagan