Mrs. Iwema, one of our reading teachers, delivered a beautiful baby boy on July 7. His name is Jacob and he is a beautiful addition to our Georgetown staff family.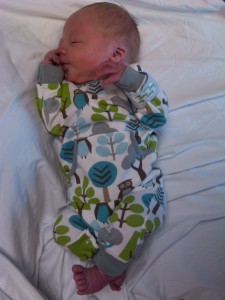 Mrs. Bretz and her family welcomed Adelyn into their family in late June of this year.  She is beautiful baby girl from Korea and she has a wonderful family to love her every smile and gurgle!
To find out about all of our babies born this year, start with this post Molly Jean Boes and follow the links!