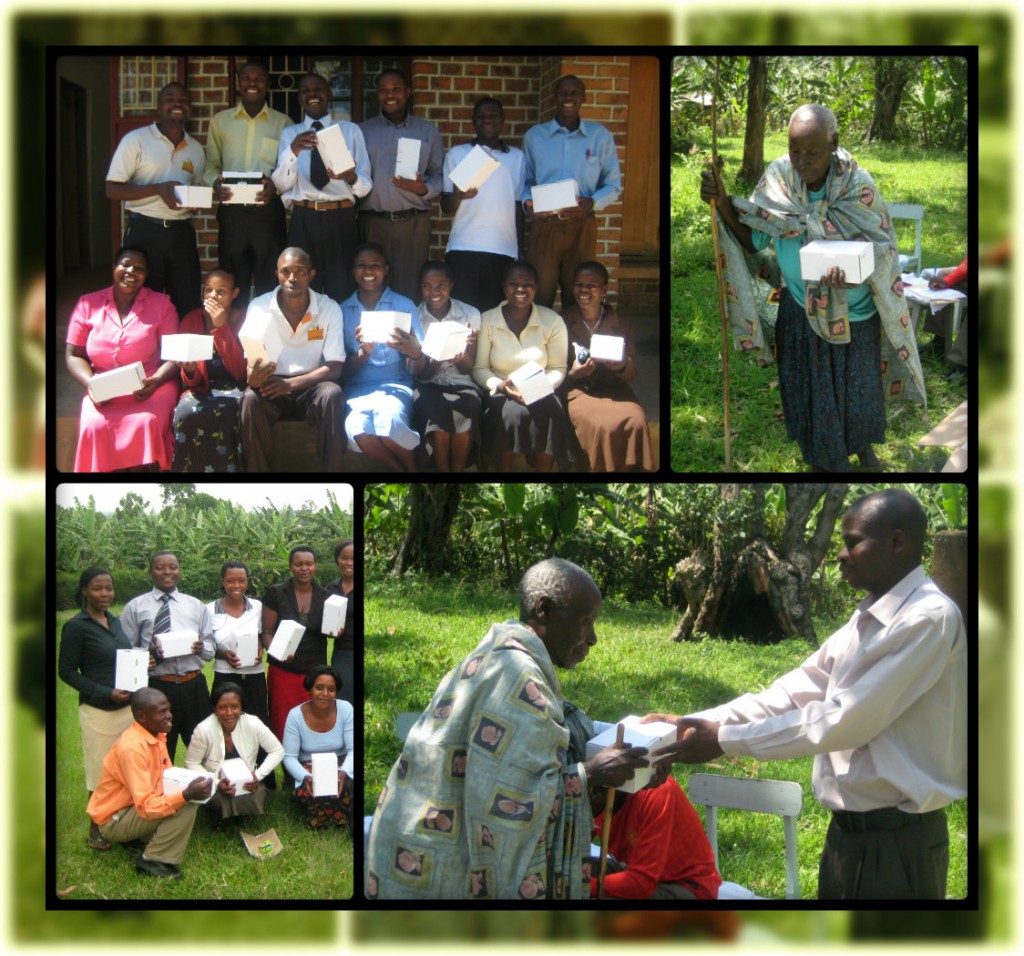 In November, we engaged in a school wide service project called,  Mindful Giving.  This special project was a school wide endeavor with a focus on donating non-perishable items for our local Water of Life Food Pantry and the donation of $2 per child to support our global project, supplying solar lights for a school in  Uganda Africa.
Your donations brought in enough money to   purchase 48 lights for the teachers and staff at Nyaka School.
Ali Portilo, the director of the K LIGHT project provided photos (above) of the staff receiving their lights.  It is a remarkable series of photos that demonstrate our ability to change lives through our mindful giving.  Thank you to everyone for making this possible!