I am very excited to announce to you that our staff hiring is complete!  As I mentioned in a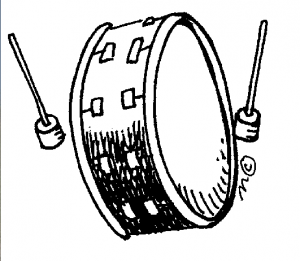 blog posting on June 16,  some of our staff members took open positions in other buildings.  This created openings, allowing for movement within our building—and when all was said and done, we had six positions to fill for the coming school year.
On  July 1st, I posted a blog article announcing  four positions had been filled  as follows:  Miss Taber-1st Grade, Mrs. Wert, Resource Room, Mr. Kooiker-4th grade and Mr. Bialochowski -3rd grade, were joining our team.
With the help of several teachers from our building, we found three additional outstanding teachers to help us carry on our important mission of BE NICE • WORK HARD • LEARN WELL. They are each from neighboring districts and are as follows:
Mrs. Mandy Boes will be teaching pre-kindergarten (PK).   Mrs. Boes comes to us from Fruitport and has experience with PK and K children.  Mrs. Boes has a daughter Lucy who will be helping her set up the classroom —or maybe taking down what her momma has already put up!
Mrs. Lisa Jabaay will be teaching kindergarten.   Mrs. Jabaay comes to us from Kellogsville with experience in K and first grades.  She has two young children at home–and they may be seen helping set up their momma's classroom.
Mr. Toby Jurewicz will be teaching 1st Grade.  He will join Miss Taber, Mrs. Woodring and Mrs. Stadt as the first grade team.   Mr. Jurewicz comes to us from Comstock Park where his wife is a kindergarten teacher.  I am sure that you will see both of them at school setting up his classroom!
All of our new teachers are busy setting up class blogs and getting acquainted with the school and their colleagues.  As soon as they have their blogs set up, an email alert will go out.
Thank you for your patience while we worked extra hard to find the just right teachers for our wonderful school!
Mrs. Reagan